About the Department
Master of Computer Applications is a post-graduate course with an intake of 60, It is a two-year program spread over four semesters. The inception of the MCA program at RNSIT was in 2003 designed to nurture multidisciplinary UG graduates into high-quality professionals. This course is designed for students who wish to explore a career either a step towards Ph.D. or IT Industry. The program aims to tap the potential of young talented minds for challenging IT opportunities .Department has constituted Center of Excellence in IoT and Cyber Security to progress itself towards rapid advancements in various specialized fields. MCA Department has conducted 20 FDPs, 2 International Conferences, 1 National conference, and over 100 invited talks for the benefit of faculties and students.
MCA Department is a blend of enthusiastic youngsters and a group of experienced, committed, and dedicated staff and experts with an enviable infrastructure. The first batch of MCA rolled out in the year 2006 and subsequent batches have resulted in top-class alumni and entrepreneurs. MCA program at RNSIT has emerged as one of the top priorities for students opting at PGCET. The program is approved by AICTE and affiliated to VTU
Vision
Synergizing Computer Applications for the real world.
Mission
Produce technologists of the highest caliber to engage in design research and development, so as to enable the nation to be self-reliant
Give conceptual orientation in basic computer applications and mathematics, motivate the students for lifelong learning
Integrate project environment experiences at every level of the post graduate curriculum to give a firm practical foundation.
HOD's Message
The Department of Master of Computer Applications is dedicated for ensuring great IT careers for its students. We are forging deeper industry linkages than ever before and creating a coding culture among students from day one. MCA faculty members aim at delivering top class education blending their rich research experience with classroom teaching ensuring seamless education using the best technologies .The excellent infrastructure is the best of its kind to ensure quality education . We strongly encourage innovative student projects with a touch of latest trends in IT industry.
Striving to excel towards advances in computer applications to meet the industry standards has been the hallmark of RNSIT MCA Department.
Dr. N.P Kavya
Our Latest Events
Must Code
Weekly activity for 2nd and 3rd year students in the beginning of semesters to tweak the skills of coding and to bridge the gap between academics and industry.
Augmentation Talk on "Dark Web"
Augmentation Talk on "Dark Web" helped students to get awareness on Cyber security concerns and working of dark web.
IOT Faculty Development program
3-day online faculty development program on IOT Application using Python was conducted from september 22-24, 2021. The main objective of the was to comprehensively cover the concepts of IoT with practical exposure.
Achievements of The Department
Placement Statistics
Gallery
Lush Green Campus with Top Placement Opportunities
Student Testimonials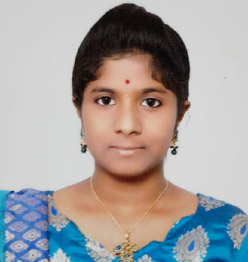 Nimishamba
2nd Year MCA
Myself Nimishamba currently pursuing my Master's in computer applications in RNS institute of technology. Our college has good infrastructure, Wi-Fi facility, gym, playground, medical facilities, library, hostel, canteen, auditorium and many things for the students. The faculties are friendly with students and helpful in related to course subjects and other activities. Other than studies. We have college fest every year and they conduct lot of cultural activities, games, technical quiz and project open house etc. Our College provides good training and placement opportunities for students .
Meghana M Bharadwaj
3rd Year MCA
RNSIT is one of the best colleges in Bangalore with one of the most amazing placements on campus. The campus is lush green, and it is provided with a well-conducive environment for learning and practising .The teaching faculty members are good and also extra activities have been kept by teachers to provide extra help with introducing us towards industry and help us with placements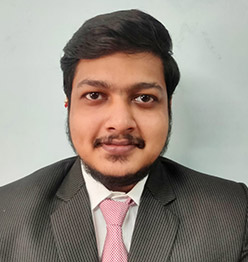 Joshi Ajit Anant
3rd Year MCA
My name is Joshi Ajit Anant, I am from Maharashtra and currently pursuing 3rd year of Master of Computer Application from RNS Institute of Technology.
My Advice for the young generation is that to choose your college wisely , in my case I have decided to choose RNS Institute of Technology, as they have less fees and have quality studies and teaching staff, here Fest and many more events will happen.
Good placements and more cultural activities in college campus.
Godhasara Yashkumar
3rd Year MCA
My name is Godhasara Yashkumar, I am from Gujarat and Currently I am pursuing 3rd year of Master of Computer Application from RNS Institute of Technology. I am glad to provide my feedback about RNSIT College. My overall experience is amazing, and the college is having an amazing infrastructure. This college has provided me with a number of opportunities to grow and explore my skills. This college has all the necessary infrastructure like library, sport facility, best and qualified Faculty etc. placements in final year guaranteed for almost students.
Arbaaz Imtiyaz Shaikh
2nd Year MCA
RNSIT is a well-known institution in bangalore. I've had some of the best and most versatile professors and consider myself fortunate to have had the platform to engage with them other students. Teachers here will gladly assist you in academics as well as career choices. The campus life is, on the whole, enriching. Opting for RNSIT is common choice for bring students
Nandan Jayant Hegde
2nd Year MCA
RNSIT is the institution having very good heritage in Academics as well as in sports. Along with a good infrastructure for academics it also provides great infrastructure for sports as well. The Institution is providing equal opportunity to all. Institution is having a sports club to manage all the sports activities besides faculties guiding the students to improve their skills in sports.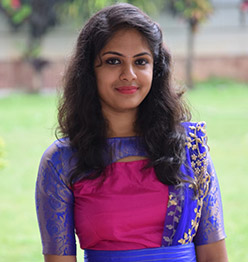 Lavanya K
3rd Year MCA
Being student at RNSIT, I have a wonderful experience. consistently Here I have learnt success in the journey of life not the destination and RNSIT has been consistent in making this journey mesmerizing.They have been conducting various events such as student development programs, International conferences, Technical activities and fests that initiated me to gain great knowledge and skills as well as passion in my career
Along with academics, a lot of different activities on campus allowed me to polish my talent as well as my personality development. RNSIT has not only helped me to sculpture my career but it also helped me to lead a beautiful life.
Get In Touch
Dr. M K Venkatesha
Principal
RNS Institute of Technology,
Dr. Vishnuvardhan Road
R R Nagar Post
Channasandra
Bengaluru -560 098