About the Department
The Department of Electrical & Electronics Engineering at RNSIT was started in the year 2004 with a sanctioned intake of 60. The program is NBA accredited and the college is accredited by NAAC with an 'A' grade. The department is headed by Professor, Dr. Sumathi S, who has specialized in the area of Power Systems. The department has a total staff strength of 22, including teaching and non-teaching staff.
The well qualified and committed staff, along with the students of the department are working with the vision of making the department one of the best in India in both formal and non-formal education, and offering various research opportunities and services in Electrical Engineering over the next decade. The department provides an excellent learning environment supported by quality teaching with skilled faculty.
The students are well-trained with the support of the placement cell, subsequently paving the way for them in getting placed in top companies. The graduates have performed exceptionally well and achieved significant heights in their career prospects. The department has bagged a total of 7 UG and 2 PG ranks in VTU examinations till date.
The faculties of Electrical Engineering are involved in active research in the areas of Power Quality, Power System, Voltage Stability, Electric Drives, Power Electronics, Electric Vehicles and High Voltage Engineering. The focus of the department currently is to set up an R&D center to enable teachers to work for their research purpose, along with undertaking industrial consultancy.
Vision
Pursuit of excellence in the field of Electrical & Electronics Engineering.
Mission
To prepare students to achieve core competence and academic excellence.
To provide necessary skills to design, develop and solve complex problem in the field of Electrical & Electronics Engineering and contribute to technological growth
To make them ethical professionals/entrepreneur capable of adapting to changes in technologies, and contribute to society.
To support students to develop leadership qualities, self-learning abilities, communication skills and teamwork skills
HOD's Message
Electrical and Electronics and Engineering deals with the study, design and application of devices, equipment and systems which use electricity, electronics and electromagnetism, henceforth making this stream of engineering one of the oldest of its kind. The EEE department of RNSIT prepares the students to get trained in diverse fields of Electrical Engineering. Highly qualified and dedicated faculty is the greatest strength of our department. Apart from classroom teaching, students are given exposure to technical talks, workshops and webinars to bridge the gap between institution and industry. The academic, research and placement performance of our department has been exceptional ever since the time of its inception. Taking into account the different practices carried out in our department, along with skilled faculty and enthusiastic students, achieving the vision and mission of our department is not a faraway dream.
Dr. S. Sumathi
Our Latest Events
Motivational talk
A motivational talk titled 'Motivating oneself all the time irrespective of conditions or circumstances' by Mr. Vilas Kadival, Agile project management consultant and coach, sparked great interest among 3rd and 5th semester students to explore the different paths for leading a happy and fulfilling life.
Online webinar
A webinar on "Applications of IoT and Machine Learning On Electrical Machines" by Mr. Akshay D R, was conducted for 2nd and 3rd year students.
Technical talk
An online technical talk on "Flexible Generation" was organized for 2nd and 3rd year students. Mr. Dhyan Jyothi Saikia, Senior Manager, Station C&I (Balance of plant), BHEL- EDN, Bangalore, was the resource person.
Project open house expo
The annual Project Open House Expo is another major event conducted by the Department to encourage the students to showcase their projects. The projects are graded by distinguished dignitaries. The best projects are identified in different fields and awarded accordingly.
Achievements of The Department
Placement Statistics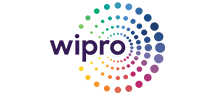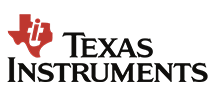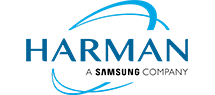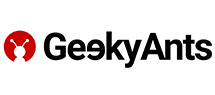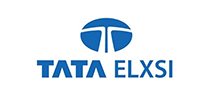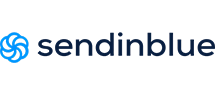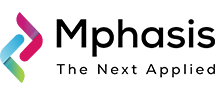 Gallery
Lush Green Campus with Top Placement Opportunities
Student Testimonials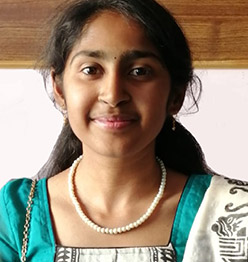 Bhavana Revadi
2017-2021 Batch
Albert Einstein said " Education is not the learning of facts, but the training of the mind ". RNS Institute of Technology follows this through and through. They have not only acted as a stepping stone in my academic profile but have also helped me grow as an individual as well.
The largest aspect of the EEE Department, RNSIT, is the methodology of teaching and learning. I'm thankful to our faculty who have always encouraged us to not just excel in academics but also to evolve in other activities too.
The placement is another feather in the cap of RNSIT, which gave me extensive exposure to the different aspects of technical and non technical skills and helped me fetch multiple job offers.
I will be always grateful to RNSIT team and EEE department for providing me with such good experience and opportunities during my course as well after it.
Harish Shastry
2012-2016 Batch
I, Harish Shastry currently pursuing my master's in University of Florida, USA . I was able to start my career in Siemens, Energy Department and pursue well being mainly due to the strong foundation in the Electrical domain that I got from my department.
I had the opportunity to work on research projects which made me devise solutions to real world applications. Project open house conducted every year helped me to get into various disciplines of engineering domain.
The teaching faculty and other staff have always encouraged me to achieve greater heights in my academics as well as extra curricular activities during my stay.
I feel extremely grateful and satisfied to call myself a proud RNSITian.
Kiran Kinhal
2011-2015 Batch
I am Kiran Kinhal, working as a Design Engineer, Intel Technologies. My journey at RNSIT is nothing short of amazing .
Professors of the EEE department are technically sound and encouraging, which helps any student to acquire the technical know-how and realise their dreams coming true.
RNSIT has given it's 100% of how they claimed it is. After 4 years , I realized that " learning has just begun".
I wish all the best to anyone who has been lucky enough to get into this esteemed organization.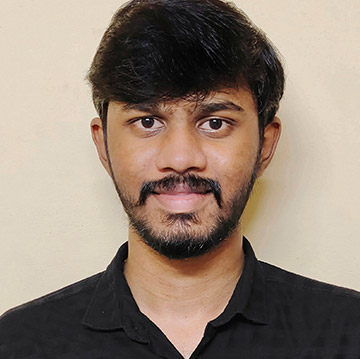 Shyam Suresh
2018-22 batch
The years spent at RNSIT were full of learning opportunities with the right blend of fun and academics. I'm grateful to the faculty of the Department of EEE who have guided me in my journey so far. Teachers are highly qualified, knowledgeable, caring, friendly and would leave no stone unturned to shape students' future. The campus is with state-of-the-art infrastructure and facilities. The placement support helped me to fetch multiple offers from the most reputed organizations.
Faiza Aftab
2019-23 batch
RNSIT has a great environment for learning as hard work and new ideas are valued here. I got the opportunity to join EEE where all the faculties are extremely supportive and full of knowledge. My department not only helped in my journey of engineering, but also made my personality grow in different domains of tech and non-tech. I got a chance to work on my department Newsletter, indulge in college clubs and do internships which helped me to become multidimensional.
Dhanyashree B P
2018-22 batch
My overall experience at RNSIT has been exceptional. We have high quality infrastructure and facilities with well- defined equipment. Our department faculties are exceptional and extremely encouraging. It is the best place for people who want to learn and build their careers. All these years have been valuable and have got complete support from teaching and non-teaching staff. I would definitely recommend this college to all engineering aspirants.
Get In Touch
Dr. M K Venkatesha
Principal
RNS Institute of Technology,
Dr. Vishnuvardhan Road
R R Nagar Post
Channasandra
Bengaluru -560 098