Strengths
140
Placement offers 2022
Student Clubs
Tech Tycoon
the club that works for nurturing technical skills of the students by organizing the events like mustcode, tech talks, Treasure hunts, project open house etc.
MCA Panthers
sports team of MCA department under which we have separate wings for Volleyball, Cricket, Badminton and other indoor sports.
Akansh Club
which provides stage for students to showcase their cultural talent.
Awards & Achievents
Sushma R [2017-2020]
6th Rank VTU Convocation- 2020
Kavya M[2018-2020]
9th Rank VTU Convocation- 2020
Dipti B G[2016-2019]
1st Rank with 3 Gold Medal VTU Convocation- 2019
Shri Raksha T S[2016-2019]
5th Rank VTU Convocation- 2019
Aruna K,[2016-2019]
7th Rank VTU Convocation- 2019
Karthik V [2017-2020]
1st place in Kabaddi
State level inter college event-2019
Sagar G[2016-2019]
Sai Leo Trophy in State level Volley Ball tournament at Sai Ram Engineering College & Division All India Volley Ball Championship at Bheemavaram, Andra Pradesh-2018
Mr. Manjupriya Jain T M
Mediakind: 10LPA
Mr. Prakash Kumar Singh
Mediakind: 10LPA
Mr. Vinay Kumar M
Mediakind: 10LPA
Girish DS
Proud alumnus of MCA, RNSIT who turned into an entrepreneur by starting his own company "Engage And Encapsulate Softtech Pvt. Ltd"
Pavan kumar Joshi
Is yet another our proud alumni, who started his journey of Entrepreneurship with his company "Whiteconch Software Solutions ".
Alumni Association
I thank my dear teachers, respected Principal and Hod, for always being a step ahead in our education. RNSIT has got the best infrastructure facility and eminent faculty members. I get to visit RNSIT frequently and on many occasions, it feels great when they have invited me as a Jury member for Open House Project and Speaker for virtual webinars. It gives the sense of fulfillment to visit the institution and give back the best we can. Am proud to be an alumnus of RNSIT.
Ashwini R Purohit | Software Engineering, Amadeus Software Labs India Pvt Ltd
Testimonials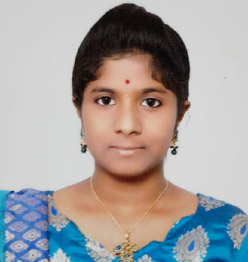 Nimishamba
2nd Year MCA
Myself Nimishamba currently pursuing my Master's in computer applications in RNS institute of technology. Our college has good infrastructure, Wi-Fi facility, gym, playground, medical facilities, library, hostel, canteen, auditorium and many things for the students. The faculties are friendly with students and helpful in related to course subjects and other activities. Other than studies. We have college fest every year and they conduct lot of cultural activities, games, technical quiz and project open house etc. Our College provides good training and placement opportunities for students .
Meghana M Bharadwaj
3rd Year MCA
RNSIT is one of the best colleges in Bangalore with one of the most amazing placements on campus. The campus is lush green, and it is provided with a well-conducive environment for learning and practising .The teaching faculty members are good and also extra activities have been kept by teachers to provide extra help with introducing us towards industry and help us with placements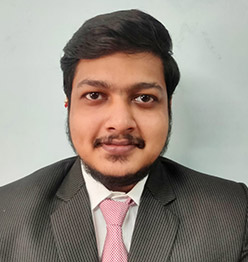 Joshi Ajit Anant
3rd Year MCA
My name is Joshi Ajit Anant, I am from Maharashtra and currently pursuing 3rd year of Master of Computer Application from RNS Institute of Technology.
My Advice for the young generation is that to choose your college wisely , in my case I have decided to choose RNS Institute of Technology, as they have less fees and have quality studies and teaching staff, here Fest and many more events will happen.
Good placements and more cultural activities in college campus.
Godhasara Yashkumar
3rd Year MCA
My name is Godhasara Yashkumar, I am from Gujarat and Currently I am pursuing 3rd year of Master of Computer Application from RNS Institute of Technology. I am glad to provide my feedback about RNSIT College. My overall experience is amazing, and the college is having an amazing infrastructure. This college has provided me with a number of opportunities to grow and explore my skills. This college has all the necessary infrastructure like library, sport facility, best and qualified Faculty etc. placements in final year guaranteed for almost students.
Arbaaz Imtiyaz Shaikh
2nd Year MCA
RNSIT is a well-known institution in bangalore. I've had some of the best and most versatile professors and consider myself fortunate to have had the platform to engage with them other students. Teachers here will gladly assist you in academics as well as career choices. The campus life is, on the whole, enriching. Opting for RNSIT is common choice for bring students
Nandan Jayant Hegde
2nd Year MCA
RNSIT is the institution having very good heritage in Academics as well as in sports. Along with a good infrastructure for academics it also provides great infrastructure for sports as well. The Institution is providing equal opportunity to all. Institution is having a sports club to manage all the sports activities besides faculties guiding the students to improve their skills in sports.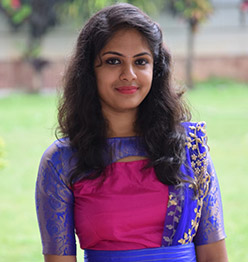 Lavanya K
3rd Year MCA
Being student at RNSIT, I have a wonderful experience. consistently Here I have learnt success in the journey of life not the destination and RNSIT has been consistent in making this journey mesmerizing.They have been conducting various events such as student development programs, International conferences, Technical activities and fests that initiated me to gain great knowledge and skills as well as passion in my career
Along with academics, a lot of different activities on campus allowed me to polish my talent as well as my personality development. RNSIT has not only helped me to sculpture my career but it also helped me to lead a beautiful life.
Get In Touch
Dr. M K Venkatesha
Principal
RNS Institute of Technology,
Dr. Vishnuvardhan Road
R R Nagar Post
Channasandra
Bengaluru -560 098