About Us
R N S Institute of Technology (RNSIT) established in the year 2001, is the brainchild of the Group Chairman, Dr. R. N. Shetty. The institution was founded with a sole purpose of imparting quality education in Engineering, Technology and Management with a difference. RNSIT is a place where you get knowledge, friends for life, memories and a bright career.
RNS GOLD MEDAL AWARD CEREMONY- MARCH 20TH 2021
FAREWELL BATCH OF 2021 AUG 1ST 2021
FAREWELL BATCH OF 2021 AUG 1ST 2021
RNS GOLD MEDAL AWARD CEREMONY- MARCH 20TH 2021
INAUGRAL DAY PARICHAY '22 - JUNE 23RD 2022
RNS GOLD MEDAL AWARD CEREMONY- MARCH 20TH 2021
FAREWELL BATCH OF 2021 AUG 1ST 2021
Vision
Building RNSIT into a World Class Institution
Mission
To impart high quality education in Engineering, Technology and Management with a difference, enabling students to excel in their career by
Attracting quality Students and preparing them with a strong foundation in fundamentals so as to achieve distinctions in various walks of life leading to outstanding contributions
Imparting value based, need based, choice based and skill based professional education to the aspiring youth and carving them into disciplined, World class Professionals with social responsibility
Promoting excellence in Teaching, Research and Consultancy that galvanizes academic consciousness among Faculty and Students
Exposing Students to emerging frontiers of knowledge in various domains and make them suitable for Industry, Entrepreneurship, Higher studies, and Research & Development
Providing freedom of action and choice for all the Stakeholders with better visibility
Strengths
Top Companies Where Students Have Been Placed
Your First Step to a Brighter Future.
Campus Infrastructure And Campus Life
Lush Green Campus with Top Placement Opportunities
Testimonial
Khushi Pai
Dept. of CSE
The beautiful thing about learning is that no one can take it away from you."RNS Institute of Technology has provided me with the best learning platform to pursue and develop my academic and career goals. At every step, I have been fortunate to interact with many varied and motivated set of minds be it my humble batchmates, supportive and approachable faculty or the insightful guest lecturers. I sincerely extend my gratitude to this institution that has offered me an arena of learning experiences and opportunities helping me in the growth of my confidence.
Namrutha N
Dept. of CSE
It gives me immense pleasure to gladly say that RNSIT has been a great place to learn, grow and prosper. RNSIT has always been a place where knowledge, innovation, opportunities & help are given happily to those who seek. Being a CSE student, I have had great 4years of my student life. Not only with the curriculum but also Tech events, cultural aspects and many more. The faculty and the students have always had a fun and good rapport which made it much livelier. The amount of work and effort shown for the students during placement by CSE dept has always been so helpful and re-assuring. I'll always be grateful for all the support and guidance received at RNSIT!!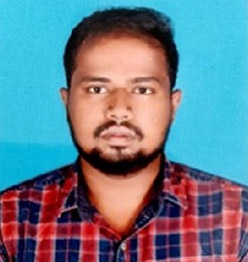 Ganesh Babu J
DevOps Engineer 2015 passout Batch, ECE Dept.
In spite of coming from diploma background I left RNSIT with a job in hand and a path towards entrepreneurship. I express my sincere appreciation to the highly professional staff at ECE Department who enabled me to succeed. The friendly environment and the systematic approach made me a more competent individual. I owe my success to ECE Department faculty, Principal and Director who always guided and encouraged me.
Karunya P
3rd SEM ELECTRONICS AND COMMUNICATION ENGINEERING
RNS Institute of Technology is an integrated place for quality education, and career. Choosing Electronics and Communication Engineering to pursue my Bachelor's is one of my best decisions in life. Here, at RNSIT, the department of Electronics and Communication is filled with professionals who have done their achievements in different fields of E&C, and thereby, they have a good knowledge of subjects. The faculty members not only just concentrate on the academics but at the same time, they inspire students to become innovative by regularly organizing technical colloquiums.
Nagendra Kumar H
Batch : 2011-2015
At RNSIT, amidst state-of-the-art infrastructure accompanied by highly intellectual, experienced and supportive faculties, I have witnessed our skill and competence rising to a zenith.. An exposure to a host of international tech and innovation competitions inspired us to expand our horizon of knowledge
Aishwarya dinesh
Batch : 2012-2016
Having spent the last 4 years in this esteemed institution, I have witnessed a tremendous change in my life, may it be on the academic front or even on a personal level. In a short span of time, the college has already produced exceptional results and continues to improve the quality of education it provides with each passing year.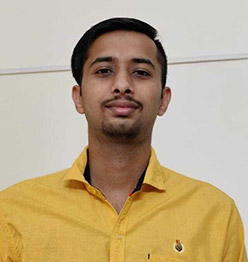 Deepak Shubham Bharadwaj
Batch : 2017-2021
Most of my life learning, I have received from RNSIT. My four years at RNSIT have been very fruitful considering my technical, non-technical and personal growth. The teaching and non-teaching staff are extremely kind and have given me a hand-held support in every way they could to get me where I am today