About the Department
The Department of Chemistry at RNSIT was established in the year 2001 during the inception of the Institution.
The department is devoted to teaching undergraduate students.
The Department is well equipped with lab facilities to meet the curriculum of Engineering Chemistry.The department is a Research & Development Centre approved by VTU since 2008 and makes it ideal for faculty to engage in research and pursue a PhD degree.
Vision
To meet the core requirement of chemistry in the field of science and technology
Mission
To impart fundamental knowledge and enhance advanced skills to students to meet global challenges.
To address day to day needs through research and development activity for eco-friendly solutions.
To take up research and consultancy work in collaboration with other institutions and universities.
HOD's Message
The knowledge of Chemistry helps the budding engineers to have better understanding of the subjects during the following years of their courses. Engineering Chemistry has become an essential part of the curriculum for all the branches of Engineering. The inclusion of engineering materials, green chemistry and alternative energy sources in the syllabus for the academic year 2021-22 will surely enhance the knowledge of students towards renewable and sustainable energy. In this context the department of chemistry is doing extremely well with regards to the teaching and learning process. The faculties in the department are well qualified and dedicated towards teaching and research.
DR. T JEEVANANDA
Our Latest Events
National Conference
On Recent Trends in Materials Chemistry and Engineering – RTMCE 2011, September 29-30, 2011.
Achievements of The Department
Placement Statistics
Gallery
Teaching Staff
Dr. T. Jeevananda
Associate Professor and Head
Mr. Ramanath Prabhu
Assistant professor
Dr. Vinay Kumar B
Assistant professor
Mrs. Karthika Shetty
Assistant professor
Ms. Vidyavathi G T
Assistant professor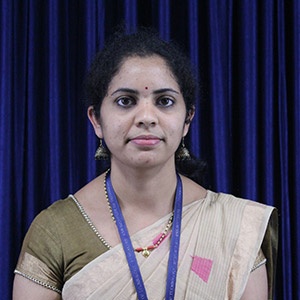 Ms. Supriya Prabhu
Assistant professor
Ms. Swetha N
Assistant professor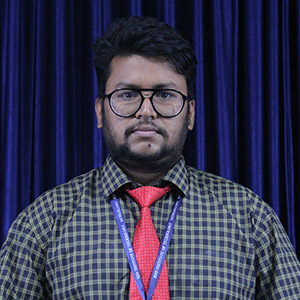 Mr. Marshal Renold Furtado
Assistant professor
Student Testimonials
Prajwal S
Student of IIIrd sem, AIML branch
One year spent, one class present, ambitious intent, glorious persistence and never-ending perseverance, all packed in one box – The AIML department. Came in quietly and subtly, as a sub-section of CSE. Will that remain the same?
With the brimming intellectuals present in students and marvelous faculty, we've already made the noise.
Brace yourselves for, the very first batch of AIML at RNSIT is going to topple heads and set new heights.
People aim to reach the top. We aim to go beyond….
From Prajwal S – Student of IIIrd sem, AIML branch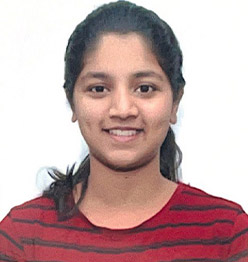 Ayesha Rifa
AIML
I'm Ayesha Rifa pursuing AI&ML at RNSIT. It is an arising branch that emphasizes learning and developing new skills. Expert faculties are very supportive and a cordial approach will help us excel in our undergraduate program. Having a club like Amura organizes events to keep up with the latest trends of AI. The institute encourages us to be a part of sports clubs and other activities, looking forward to indulging myself in various activities.
Get In Touch
Dr. M K Venkatesha
Principal
RNS Institute of Technology,
Dr. Vishnuvardhan Road
R R Nagar Post
Channasandra
Bengaluru -560 098