Recent Placement Drives
Mercedes Benz
Amazon
Cognizant
Wipro
Capgemini
Accenture
Cerner
Hashed in By Deloite
LTI
Vision
Transforming every student - an employer's choice
Mission
To achieve hundred percent placements
To prepare students to global requirement
To empower students to meet challenges
To inculcate and foster Entrepreneur Development Skills
Placement/Internship Performance
Students' performance has been increased due to specific training given on industry skill sets. TPC has shared platform specific practice tests to students, which has been regularly monitored is supported to raise in confidence level of the students.
We have adopted strong placement counseling in the system to improve the placement conversion, which has motivated each student to perform better. Industry Institution Interaction programs are adding value to system.
Major Recruiters
HR Manager
Dr. Mamatha G
HR Manager and Prof. Dept. of ISE
Department has passion to work with new changing market environment is the driving force behind to make a big impact in this endeavor, to invite best Industries to the Campus, and to strive to see that each student gets a job in hand. Training and Placement Cell enhances the employability of the students by conducting specialized training in mathematical ability, aptitude skills, analytical skills, language skills, technical skills in addition to, online placement mock test, which are key skill sets over and above the academic credentials. Special sponsored live projects from reputed industries are conducted in the college to enhance the industry exposures to the students. Apart from regular training, cell also invites reputed institutions who are in training students for CAT\GMAT\GRE\TOEFL\GATE etc,. It is our vision to establish a scenario for the smooth transition of students from academic to professional lives. We give opportunity for right students at right time at right place.
Placement Team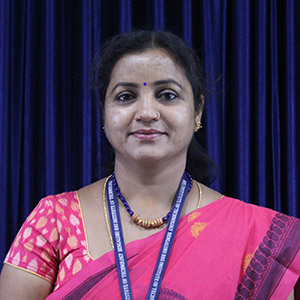 Mr. Amshuman Bhat
Placement Executive
Mr. Naveen Hegde
Placement Executive
Placement Training
TPC will identify the Skill gap of the students by various analysis & assessments and equip them with proper training to meet the expectations of the industry standards.
Trainings are in different parts like: Soft Skills, Verbal, and Aptitude Skills with the blend of Skills in Recent Technologies. Training Need Analysis considers: Pre-Assessment, Training at different levels, Post-Assessments, Feedbacks & Follow ups, Mock Interviews, Continuous Mentoring which helps in better conversion.
Testing Platforms
Testimonial
Sathyakripa Alva
I would like to thank our HOD Dr. Andhe Pallavi, faculty members of EIE department for their guidance and mentorship, our placement cell who constantly made efforts to get the best possible placement opportunities for us.
Our placement team are always committed in making efforts to provide us with maximum opportunities to students for their right job. We were also given training sessions to prepare ourselves for aptitude and interviews by making our base strong.
I am grateful to RNSIT Placement Cell for helping me groom as a working professional under the guidance of the esteemed faculties and placement department.
Meghana M Bharadwaj
The placement cell in RNS institute is very good and active .It also looks forward students very well. The quality of placements is very good. Students gets placed according to their expertise . The college also provides a support by providing placement related coaching . The placement keeps us well informed about internship and placement activities through mail and Whatsapp . There are many multinational companies which offer placements in our campus like TCS , Mphasis , Cerner,Infosys,Adobe etc
Abhilash M
It was my immense luck and fortune to be the part of RNS Institute of Technology where I was able to learn new things, have fun and also able to shape my career/future. The entire faculty and department leave no stone unturned to shape one's future. When it comes to placement, the placement department provided many opportunities throughout the pre-final and final year and that gave me confidence to get placed in companies. So, I thank my department faculty and placement department for their immense support and care.
Abhinav Dinesh
Respected Sir/Madam,
Most humbly, my name is Abhinav D and I am a pass-out student of Electronics and Instrumentation branch from RNS Institute of Technology ( RNSIT ) . I am glad to provide you with my feedback about the placement cell. My overall experience to date has been amazing, and the placement cell has provided me with number of opportunities to grow. It has also provided me with a chance to showcase my skills in different areas. The emphasis on different skills along with talent helped us in finding many job opportunities. I have always found a positive and healthy environment and the placement co-ordinators were extremely supportive.
Aditeya Raj
The opportunities and experience I have got at my college have been unparalleled. This is because, the staff are quite friendly professional and understanding. The Training and Placement department provided us the best of placement opportunities. They groomed us for placements through study material and guidance
I would like to extend my courtesy to our department faculty particularly for their valuable guidelines and keeping our hopes and aspiration high.
Aisiri Shetty
Master of Computer Application (2020 Batch) | MResult Service Pvt Ltd
"I am really grateful for the placement cell to provide me the opportunity and supporting me during my placement interviews. I was able to attend interview for many good IT companies. It is all because of the efforts put by our faculty and training and placement department which always make sure that students get placed in the best company. I am thankful towards RNS IT and our training and placement cell for providing platform to enhance my career"
Ameena
ECE Branch 2017-2021 Batch
"I feel extremely delighted to be a part of RNSIT. I would like to express my sincere gratitude to HOD of ECE, all the Faculty members and Training and Placement Team for their continuous guidance, encouragement and mentorship throughout. I would really appreciate the constant efforts and enthusiasm of our placement team to ensure the best possible placement opportunities for us. We were provided with several placement training programs which helped us a lot to enhance our technical knowledge and soft skills as well, it also helped us to boost our confidence for all the recruitment process as well as interviews. I recommend all my juniors to work hard, stay confident, grasp the best out of what is being taught and implement the same in the upcoming days for facing all the challenging opportunities. Therefore, it is a great platform and an amazing opportunity for everyone to achieve their dreams and to have an amazing career ahead. Overall, it was a great experience and lifetime memory at RNSIT. I wish all the very best for everyone for their wonderful career.
Thank You
Arya Shrivastava
Dept. Of CSE
RNSIT gave me the opportunity to learn multiple technologies and boost my programming skills. It enhanced my confidence and made me to believe that we can achieve anything with hard work and right guidance. I'll be forever thankful for the support and knowledge that I received from each faculty member. I want to thank the placement department of RNSIT as well, they made the journey from a student to a working professional easy and possible.
B C SACHIN
DEVOPS ENGINEER 1 AT HASHEDIN BY DELOITTE
Im B C Sachin
Devops engineer 1 at hashedin by deloitte
2021 pass-out from RNSIT Bangalore.
I'm very happy to be an alumni of RNSIT
It was a great experience with the RNSIT placement cell who provided technical and non technical training for interviews. I Have to remember HOD of CSE and a placement cell for giving me an opportunity to volunteer for senior's placement activity during my second year of BE. which enhanced my self-confidence and courage for attending interviews.
I would like to Thank placement cell for bringing 80+ companies and sincere effort to place most of the students during Covid pandemic.
Bharath D
Dept - ECE
RNS Institute is a place of learning, fun, culture, literature and many such life preaching activities. Studying at RNSIT brought me an added value to my life. It gave me an opportunity to meet different kinds of people from all over India and learn a number of things. I have received a great support from faculties and placement office. The classrooms, toilets as well as the corridors are very neat, clean and hygienically safe too. Labs are very well equipped with efficient staff. The faculty members urge the students to think and come up with innovative ideas, techniques on their own. Campus life can be fun here among all greenery and tranquil atmosphere and fests. The students here have many opportunities to show-case their liking and talents. Placements here are excellent. Many new companies along with established ones like Infosys, Accenture, Wipro, Texas Instruments, TCS, Bosch, Brigosha,…etc approach the college for selection of students. I suggest my juniors to attend the impactful training provided by placement cell which is helpful and gives an exposure to corporate demands. I'm thankful to placement & training cell for providing a platform to enhance my skills and an opportunity to showcase them.
Deepika M
I am thankful to be part of R N S Institute of Technology, had a wonderful experience throughout my engineering life in the college, the placement cell helped in training the students in aptitude, soft skills and conducting many mock tests and created many opportunities to be placed. These trainings helped face the interviews with confidence. I thank RNSIT placement cell and all the faculties for their constant support and guidance throughout the engineering life.
Diksha
Hello
Its been great experience with placement even though being from civil background got placed in Accenture with good package .Placement cell helps a lot until you get placed.
Thank you.
Gopi Krishna.S
Respected Sir/Madam,
"I am very grateful to the Management and Faculty members of RNSIT, for their tireless effort to ensure a bright and successful career for each student, they have always been with us all the time which helped me to become the person I am today by providing the best knowledge. The Library and infrastructure are top-notch. I got the best learning experience, all the Teachers are very friendly, caring and interested in well being of the students which helped me develop a positive attitude towards everything and discover more about myself."
ILA S RAJ
My sincere appreciation & gratitude to the Training & Placement Department and all staffs of RNS Institute Of Technology for their efforts in imparting quality technical and aptitude training. I got all the support and guidance from Faculties and Placement Officers. The events that I took part helped me to grow my confidence level. I would like to specially thank the placement cell for guiding me and providing me a good platform for my career and also helped me to secure my Placement in Mphasis
KAVITHA M
Our College Placement Cell has provided various types of training to develop the qualities and skills of 2020 passed out batch. Training and Placement department of RNSIT is very co-operative. The study materials, soft skills enhancement classes provided during Placement training were very helpful. They also used to schedule interactive sessions with the company that would be visiting our campus for Placement before the Placement drive so that students would get an brief idea of what they are getting into. There was never a communication gap as all the information was communicated systematically. The materials and the training provided helped a lot to face the interviews and I got placed in Accenture.
I'm very Thankful to the faculty and department of RNSIT Placement cell for their Guidance and Mentorship.
Kruthi
B.E in Computer science and Engineering
I am very glad to share a positive journey of my engineering and placements at RNSIT.
My sincere gratitude to the training and placement department and all the faculty of RNSIT for their efforts in imparting quality technical knowledge and providing training and programs that helped me to grab the best opportunities.
We get trained on skills of interview, aptitude, communication and effective time management. Comprehensive training programs offered by placement cell helped me to enhance the knowledge, provided various platforms to showcase our abilities and helped me to learn the skills that are highly required.
I wholeheartedly thank faculty & placement cell for their constant support, guidance and providing me a good platform for my career.
Kruthika R
Placed at Tata Elxsi
The sheer amount of efforts put in by the placement cell at RNSIT remains unparalleled and unchallenged. The campus gave me sweet memories and sense of confidence to face the challenges and turbulence in life. Despite the COVID-19 pandemic, the placement department left no stone unturned for us to get our placements done smoothly. The placement department was extremely helpful in training us both on the interpersonal and technical fronts with career oriented workshops and seminars starting from the third year itself. I extend my gratitude to the placement department and faculty members for providing me a platform of practical learning and preparing me for the corporate life
Lakshmi Kanth M S
"My four years at RNSIT were very good and a memory to cherish for lifetime. It was full of learning and grooming oneself. It gave me an opportunity to meet different kind of people and learn many things. Huge respect, love and devotion to all the faculty members and the department.
I really like the placement process of our Institution; everyone works really hard for all students so that they could get easily placed in the best companies.
Overall, it was a great experience and wonderful time at RNSIT."
Meghana MS
Respected sir/madam,
I have been a part of the 2022 placement session that started in my 6th semester. The session started with a training that gave a strong foundation to our basics such as aptitude and coding which turned out to be of great help and made us industry ready. The placements were held out in fair means and opportunities were given to all students. The entire placement process has been a great experience for me and eventually led me to get the company of my choice.
Thank you
Namratha M
ECE RNSIT
I appreciate the guidance I got from the Placement Cell. The quality training provided by them has greatly improved my aptitude and technical skills. Additionally the training has helped me with my personality development and has made me compete with this corporate world. The staffs were always there to support and cater to my problems. I sincerely thank the training and placement cell for the motivation and endless support.
Namratha N
ECE RNSIT
Hello everyone,
This is Namratha.N from batch 2016-2020, RNSIT.I am currently working at Sandvik Asia as a Software Engineer, the placement that I cleared at RNS ! 4th year of engineering is a very crucial stage where you will have to manage projects, studies, internships & clear placements to grab your jobs. This is where you can get good assistance and guidance from RNSIT Placement Department. At all times during placement, tests & discussions the Department has always been there to communicate between the students & the companies. From my personal experience, even when the results took a little time, they have always been communicating and trying to reach out to them on behalf of us. So for any queries, clarifications or any help, Do reach out to the Dept and I wish you all a very Good Luck !
Nandan Jayanth Hegde
It has been a great learning journey.In my journey of MCA my experience was amazing because things which taught here were very detailed and concept based. The placement activities conducted by Placement administration were really informative as they enhanced my technical skills,aptitude as well as analytical skills and helped me to get selected for multiple placement drives. Thanks everyone for guiding me to accomplish my carrier objective by getting placed in MNC (Hashedin by Deloitte US)
Narahari Narasimha
The meticulously planned Placement Training and Mock Interviews are the key reasons for my success. You can never be short of opportunities once you get into RNSIT. The sheer number of placements and the quality of companies that come to RNSIT prove it. I thank the Placement and Training Cell of RNSIT for helping me to fulfill my dream to get placed in a core company!
NIMISHA AGARWAL
RPA DEVELOPER
RNSIT, as I look back, has been a pivot point in propelling my career in Software and Development fields beside being an Electrical student. Whether it may be an academic learning, practical exposure or just allowing a student to pursue their outstanding extracurriculars, RNSIT is always striving to make it positive.
During my academic term at RNSIT from 2017-21, I had an opportunity to listen and interact with teachers and professors who were willing to take that extra step. Special thanks to all at Electrical Department where I spent my days learning. Moreover, the friends made have been family away from family since then.
Those 4 years had certainly been a crucial stepping stone that allowed myself to get placed in 4 IT companies EMPOWER RETIREMENT, TCS, COGNIZANT, EVERTZ. The training sessions (Programming and Aptitude) from Placement team were very helpful during my placement drive.
To those who are looking to join the institution- you won't miss out on any aspect of the bachelor's life, be it a rigorous curriculum or just enjoying your day around the campus! Pleasure to be a part of RNSIT community. Kudos to all!
Nishant S
My experience at the RNS Institute of Technology was great and memorable. Located in the IT hub of India, the college gave me countless opportunities to learn, grow and excel in my domain. I am thankful to the Placement Cell and all the Coordinators for providing me the opportunities and helping me in utilizing them in the best possible way.
PALLAVI P KUMBAR
The placements in our institution are very good. We have many companies including top recruiters visiting our institution. The placement training team were very helpful and often available to clear our queries. We were provided with grooming sessions for aptitude and coding preparation before attending the placements. Almost everyone from our section were placed both through campus and off-campus recruitments. Our lecturers, HOD ma'am and Principal sir were also very encouraging. Over all we had a very good percentage of placements outcome even during the effect of pandemic.
Pavan P Hebbar
ECE 2020 Batch
I really appreciate the support and guidance provided by the placement cell of RNSIT. We were given top-notch trainings related to soft skills, general aptitude and technical skills. The college has tie-ups with several training institutes and platforms. The training really helped me in having a smooth transition to the coprorate world. The placement policy here is extremely student friendly. Top companies like Accenture, Texas Instruments, Amazon are some of the prominent recruiters.
Pranesh Kulgeri
ECE 2020 Batch
I'm absolutely grateful for the Training & Placement cell to provide me this opportunity to convey my profound acknowledgement of gratitude. Words fall short to explain the amount of learnings I've got from the institute professors & my peers. To introduce myself, when I entered into RNSIT, I was an ordinary kid from one of the underdeveloped & a lesser-known districts called Yadagiri. I carried a lot of inferiority complexes & insecurities with respect to the place where I belong to, the language of medium I had completed my primary schooling from (Kannada medium) & also about the fact that I was an introvert. I use to be astonished with the way local bangaloreans spoke English. I thought I would never be able to develop the way they did. But surprisingly (not exactly!) I was able to evolve myself. Of course, as a matter of fact, nothing comes for free out of a blue moon. That costed me my personal time post college hours. I indulged myself in entrepreneurial & extracurricular activities. If you ask me, "Was everything worth the efforts?", "You bet!". Thankfully, this pursuit of improving myself was observed by one of the lecturers & he asked me "Would you consider taking a couple of motivational sessions for lateral entry diploma students?". Now I had an option to say "No", but I always had believed, if someone offers you an opportunity, learn to say "Yes" even if you're unsure about accomplishing it. You'll learn it gradually. I got a tremendous response from my juniors about my sessions. Since the time I started taking sessions, I started enjoying them. That motivated and attracted me like a strong magnet towards training field. I was the only student to get placed in one of the finest Placement Training Organizations called "FACE prep" from my batch. What makes my students to love me as a trainer is the principle that my mother had taught me - "Vidyarthi Devo bhava".
Currently I'm working at Nagarjuna College of Management Studies as an in-house "Aptitude & Soft skill trainer".
As it is rightly said "Enjoy the journey over worrying about the destiny!".
Pooja K Bhat
Placement process for my batch was smooth and hassle free. The placement trainings were started from 6th semester on technical and non-technical topics. The areas of strength and weakness was evaluated for every student by giving frequent assessment. The placement department was very efficient in communicating about the entire placement process, schedules and best practices.
As it is rightly said "Enjoy the journey over worrying about the destiny!".
Pradeep Madhyastha
Hi,
This is Pradeep from mechanical engineering.
During my tenure, placements have been great. Placement faculty members take utmost care of students regarding their placements and provide necessary training before the placements. Many famous companies like Accenture, Infosys, Wipro and for us core companies like Textron, Bosch and Autocop etc., visited here to offer internship and placements for u
Pragathi P
My sincere appreciation & gratitude to the Training & Placement Department and all staffs of RNS Institute of Technology for their efforts in imparting quality technical and aptitude training. I am very grateful to them for effectively and sincerely helping me to grab the best opportunity.
Pragna B Rao
The placement department at RN Shetty Institute of Technology has been a significant contributor to tailor my personality to who I am today. I am immensely grateful to the faculty of placement cell in providing constant support and imparting quality training that helped not only me but every student grab multiple job offers at some of the great companies in the industry. I'm currently working for Legato Health Technologies – a fully owned product firm of Anthem, Inc. which is based in the United States, ranked 29th on the fortune 500, and one of the largest profit managed health care companies in the Blue Cross Blue Shield Association – for the health of America.
My sincere gratitude to the placement department for helping me lay a strong foundation with regards to my professional journey that will benefit me in having an enriching career alongside achieving other life goals. Many thanks to the department of ISE & placement cell as I ended up getting more than what I deserved which wouldn't have been possible, otherwise!
Prakruthi Koteshwar
Hashedin by Deloitte. I am extremely grateful to RNS Institute of Technology for bringing great opportunities for students to start their career. I am thankful for staff of Information Science branch for their support and mentorship which helped me to improve my skills. Their effective training helped me to gain practical knowledge. They organized several training programs and conducted mock interviews to equip us for actual interviews. The entire placement process was carried out smoothly by the staff of placement cell. I am fortunate that I am able to start my career by grabbing one of the opportunities from the campus placements.
Prayashi
Hi,
It was a great experience studying in RNSIT, a memory to cherish for lifetime. It was full of learning and grooming. I'm thankful to all the faculties, mentors and entire CSE department for providing us with quality education. I'm also grateful Training and Placement Cell for organising placements. They also organised pre placement classes to prepare us for the placements. Overall it was a good experience.
Rajkumar
RNSIT is one of the reputed Engineering colleges in Bangalore, the placements are good about 80-90% of the students get placed every year, and many more internship opportunities are provided by placement cell, the placement cell works so supportive and conduct the many useful sessions so that students get key soft skills and many companies like Accenture, Texas Instruments, Wipro , PWC, ATOS,Hashdin, and many more MNCs will conducts drives and students will get very satisfactory and career building opportunities, Thanks.
Rakshitha Das
Hi,
I'm a graduate from RNSIT from 2015-19. I'm very grateful for my collage for giving me this opportunity to build my future with such reputed organisation. I would always recommend my juniors to opt for RNSIT for their education.
Thanks.
RAMAKRUSHNA KAROSHI
My sincere appreciation & gratitude to the training & placement department and all ECE staff of RNSIT for provide me the good job opportunities and technical & aptitude training and also supporting me during my placement interviews.
I really had a fantastic time and learnt so much along the way. The things that I have learnt will be invaluable to my future and career. Thank you all for being so helpful supportive and friendly throughout placement.
Ranjith Ambekar
RNS Institute of Technology has, will and always be one of the best experiences in my life.In my view, this is a great organization where excellent faculty and brilliant students meet. I'm very thankful that I have been able to build up my knowledge and skills practically in Civil Engineering domain. RNSIT gave me friends for a lifetime too. I have gained much quantitative skills and problem-solving capabilities through internships, survey camps, CSRs, all of which gave me both fun and knowledge and benefit my future and career
The Placement training and Liaison Office played an integral role in cracking the interviews. Numerous internships, aptitude training, technical worships, soft skills development, and interpersonal skills improvement sessions were conducted, which groomed me for the interviews. I'm grateful to have received offers from Accenture, Infosys and E-construct which gave me a huge boost in confidence to tackle the world. My profound thanks to dear professors, HOD, Principal and most importantly Placement team.
Rohith Pai
Hi,
I am ROHITH R PAI 2020 passout batch from Mechanical engineering dept. Currently I'm working as Design Engineer 1 in Textron India Pvt. ltd.
I wanted to share my testimonials on RNSIT placement cell.
I need thank all teaching and non teaching faculty for giving me an immense support throughout my 4 years of my engineering. RNSIT has just not only given me degree but also good experience for future life. As a student I had an effervescent life here during my four years of campus. There were so many activities in the college all around the year.
Special thanks to Placement cell for giving me a good opportunities and helping me to build my career. All the facilities from placement cell have given there max. By showing a right direction for students to build their career.
Sannidhi Bhat
The Placement Department as well as the Department of ISE has put in a lot of dedication and efforts towards getting the students the best that they can. All this helped in making me realise what I am capable of and gave me the little push that was much required to get out there and give my best. I'd like to express my humblest gratitude towards the Aluminis of the Department who took out time from their busy schedule to guide us as much as they can with the experience that they have gained by giving us the experiences of mock technical and non-technical interviews, and group discussions. I would also like to thank the teaching and non-teaching staff of ISE Department who went an extra mile to arrange this for us.
Sanskriti
My four years at RNSIT have been great and a memory to cherish for a lifetime. The teachers at RNSIT helped me improve my technical and interpersonal skills.
The teachers are highly qualified ,knowledgeable and friendly.Studying at Rnsit brought an added value to my life.I shall forever be grateful to RNSIT for providing me with the best learning platform.
Shanmugapriya K S
RNSIT is a melting pot of limitless opportunities, from self discovery to corporate life preparation, the college has a holistic approach towards learning. It creates an atmosphere for learning and growth that is unparalleled along a diverse multicultural environment which acts as the perfect preamble to life as an engineer. A focus on new technologies and innovation keeps a graduate up to date with the industry and ready to hit the ground running. On a personal front the campus gave me sweet memories and sense of confidence to face the challenges and turbulence in life. I am ever grateful to the faculty at RNSIT for putting in immense effort to groom us and make us the professionals we are today.
Shashank Ashok Gadavi
It was a great experience studying at RNS Institute of Technology, a memory to cherish for a lifetime. My experience at RNSIT was full of learning and grooming. It gave me an opportunity to meet a different kinds of people from around the world and learnt many things from them. I am thankful to all the faculties, mentors and the entire Placement department for providing us with quality education. I am also grateful to Placement Cell for organizing placements in this pandemic and helping me to get placed in 3 companies On-Campus Jobs. Overall, it was a great experience and lifetime memory at RNS Institute of Technology. If you want to make a career in CSE I would highly recommend you to join RNS Institute of Technology.
Shashank Kumar
The placement cell of our college is very active which keeps us updated with every job and internship opportunities in the campus. Many reputed companies like Amazon, EY, Accenture, Hashedin, Practo, PWC, SAP, Sandvik, Texas, UseReady, Empower, Refinitiv, Aryaka, etc are some of the companies, which visited our campus. The placement process is easy, various workshops and trainings are organised by the placement cell, which make things very clear.
Shreesha Chincholi
Greetings!
Every year, freshers around the world strive to get into their dream jobs. The RNSIT, Bengaluru is one of the best places where dreams turn into reality. The magic happens when RNSIT identifies talents of various streams, organizes training programs, and formulates campus interviews for every student through the wonderful placement cell of RNSIT. Our hard work is always awarded as a token of love given in the form of a job in our hands. I am happy to share that, I work for Cerner Corporation, and I earn an adequate package. Being a fresher makes a big difference in my career. I sincerely take the time to thank the Placement cell of RNSIT for bringing up reputed companies to ensure the bright future of every student.
Simran Syed
Honest review As praising won't increase my pay package or my grades! XD Instead thinking this would truly help someone like you.
So Passionate about technology? then, Yes! RNSIT is one of the top colleges in city to choose, Else if you feel Engineering chose you like me, deciding out of no choice then this place will make you fall in love with new technologies for profession before you graduate.
Key Highlights:
No.1: Not just Skillful but also Helpful professors
No.2: Not just Modern classroom and equipped labs but also personalised dedicated placement cell for you.
Clearly clarifying How?
Placements in top branches like CSE,ECE and ISE are on point. Usual placement percentage is 90%. That's equal to guarenteed if you are even an average student ready to put effort. I was not class topper either. So I am from computer science stream.Ofcourse the branch is the best with around 95% placement rates (sometimes even more).And if you are looking for the same then go for it, you won't regret.
For other departments on an average majority placement rate is 85%, adding to it core job role needs a little extra effort.
As interviews were virtual for our batch,the team worked very closely with us in order to get maximum output from us and never felt left out. We were open to choose for better from upcoming drives with less of judgement and more of encouragement (until unless one would meet eligibility criteria as per industry requirements).
Recruiting Partners:
Majority software companies across country are regular recruiters which include 8/10 Tier 1 companies, Product based companies and Core companies as developers,testers, analysts,devops,cloud, cybersecurity engineers and for core job roles.
Stating Stats:
Highest package: 20-25 LPA(Latest upto 55 LPA and around 1400 offers)
Average package:8 LPA
Minimum package:4-5 LPA
TOP RECRUITERS: Amazon,Adobe,Cisco,IBM,Kickdrum,HashedIn by Deloitte, Texas Instruments, Textron,
Robert Bosch etc.
Good part: I would say RNSIT is perfect blend of qualitative education and quantitave placements.
Quick Note:
My Sincere Appreciation and Gratitude to team,
Keep up the good work.
Thank you.
Sowmya K
Hi I am Sowmya K. I graduated from RNS Institute of Technology in the year 2020 with a specialization inElectronics and Instrumentation. My sincere appreciation & gratitude to the Training & Placement Department and all staffs of RNS Institute of Technology for giving immense support in guiding me and imparting quality Technical and aptitude Training. I am grateful for them for helping me grab my first opportunity and still continuing my work at USEReady Technology Private Limited. Thank you all for being so helpful supportive and friendly throughout the Placement Drive and bringing us ample of opportunities.
Srinivas N
RNSIT has provided it's students with the best placement offers. More than 1000 students have been placed in well recognised and prestigious companies. The college has also provided the students with ample amount of training and study materials, which were company specific. This helped the students to secure well paid jobs in good companies.
Sujayeendra HK
I have graduated in Electronics and instrumentation department from RNSIT Bangalore. The placement cell in my campus records an outstanding effort by placing a job in the hands of every student. They bring leading companies across Chennai to facilitate the aptitude of students. I feel immensely happy and proud to have been studied in RNS Institute of Technology . The comprehensive training sessions given by our placement cell will stimulate to achieve our career goals.I am placed in wipro with a good salary package. Thank you RNSIT for doing wonders in my life.
Thrupthi M
I am very grateful to the Placement department and the faculties of ECE department for guiding us in each and every step. The mentors helped us enhance academic and interpersonal skills. By the end of our final semester many of us had multiple good offers in our hand. Placement team interaction with students is the best.
Toshi Bhat
Hi Team,
Please find my review of my placement experience as a 2018 CSE Graduate from RNSIT.
Good placement training is provided to students to achieve placements from companies.
Placement officers play a pivotal role in guiding students through interviews and landing jobs.
Placement season is structured in such a way, that the first target is to secure a job for every student no matter how long it takes, but at the same time, high-paying job opportunities are provided to everyone.
Placement cell often helps get feedback from interviewers to give us tips on what was good and what was lacking.
Personal Experience: I landed my job at State Street thanks to Girish sir, who on the day of placement for State Street covered for me when I was late, as State Street did not take lightly to those who were late that day.
Vaishnavi Holla
RNSIT has given us good experiences, guidance and support. I've personally seen all the teaching and non-teaching faculties put their heart and soul into making way for their students. They made sure that we are inline with current trends in the technology by providing the suitable exposure through various training sessions and motivation talks. RNSIT urges us to carry the same value of putting 100% efforts on everything we do, and I'm really glad to have been a part of this institution
Yogashree V H
The staff of placement cell at RNSIT are very supportive , kind and hardworking . They make sure every student gets equal opportunity. The placement season runs throughout the year making sure no one gets left behind.We got ample opportunities from various big names in the corporate world. Companies ranging from Amazon to Texas instruments visit our campus. We were provided with training in all aspects in regard to placement ensuring we were prepared well enough. It is certainly one of the best placement committee.
Get In Touch
Dr. M K Venkatesha
Principal
RNS Institute of Technology,
Dr. Vishnuvardhan Road
R R Nagar Post
Channasandra
Bengaluru -560 098