About the Department
Stepping into 20th year of academic excellence in the year 2021, the department of Computer Science and Engineering has grown leaps and bounds by the blessings of our beloved chairman Dr. R N Shetty and guidance from Principal Dr. M K Venkatesha. Department was established in the year 2001 right from the inception of the institution with the objective to impart quality technical education in IT field. Department is also proud to share that it has been accredited by NBA [twice in the year 2011 and 2014 for 3 years]as it follows quality process to groom students to be industry ready and also encourages them to take up higher studies. Department is one of the highly sought after in the campus because of its performance in the University results, achievements in placements and paid internships. The department currently offers Undergraduate degree with intake of 180, Postgraduate degree with the intake of 18 and houses VTU recognized R&D center [estd.2009]. 20 scholars are pursuing their research and 14 scholars have been awarded the degree so far. Department has constituted Center of Excellence in Machine Learning to progress itself to the rapid advancements in various specialized fields. Department boasts to share that it has conducted 32+ FDPs, 3 International Conferences, 1 National conference and over 200 invited talks for the benefit of faculties and students.
Department is striving hard in realizing the vision of the institution by accomplishing the vision of the department by promoting excellence in teaching and covering the fundamentals of computer science
Vision
Preparing Better Computer Professionals for a Real World
Mission
Imparting solid foundations and applied aspects in both Computer Science Theory and Programming practices
Providing training and encouraging R & D and Consultancy Services in frontier areas of Computer Science and Engineering with a Global outlook
Fostering the highest ideals of ethics, values and creating awareness of the role of Computing in Global Environment
Educating and preparing the graduates, highly sought after, productive, and well-respected for their work culture
Supporting and inducing lifelong learning
HOD's Message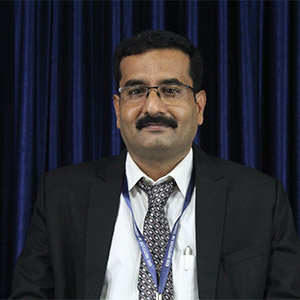 Computer Science and Engineering is a prerequisite for current world. Hallmark of CSE Department is its consistent academic, research and placement performance. Range of activity-based learning is initiated to bridge the gap between academics and industry. We have inculcated project-based learning to enhance hypothetical knowledge with pragmatic experience. Our distinguished faculty have modeled the teaching learning process with academic excellence, dedication, and hard work. Alumni have been recognized for their diligent and accepted in their roles in the industry. With this we are sure as a team we will achieve the vision of the department.
DR. P KIRAN
Latest Events
Joy of Coding
10 - day activity for 1st, 2nd, and 3rd-year students at the beginning of semesters to nurture the art of programming and to repose confidence among the students about problem-solving using programming
Pep Talk
Series of talks by distinguished alumni on emerging technological trends to provide a birds-eye view to students of 2nd, 3rd, and 4th-year students
Augmentation Talk
Lecture series by eminent personalities from industry and academia on advanced topics pertaining to all subjects of 2nd, 3rd, and 4th year of CSE.
Celebration of 400+ job offers
The Department of CSE broke its own record by bagging 400+ job offers by 2022 batch students. The celebration of the same was very special with the presence of Mr. Karan Shetty, Executive Director, RNSIT.
Achievements of The Department
Placement Statistics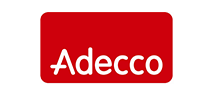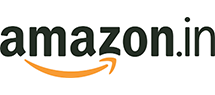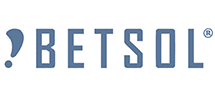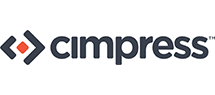 Gallery
Lush Green Campus with Top Placement Opportunities
Student Testimonials
Khushi Pai
Dept. of CSE (2019-2023)
" The beautiful thing about learning is that no one can take it away from you."
RNS Institute of Technology has provided me with the best learning platform to pursue and achieve my academic and career goals. At every step, I have been fortunate to interact with many varied and motivated set of minds be it my humble batchmates, supportive faculty. I sincerely extend my gratitude to this institution for offering me great learning experiences and plentiful opportunities that is helping me to face any challenges in life.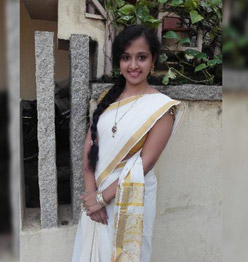 Namratha N
Dept. of CSE (2016-2020)
I had an amazing student life at RNSIT from the beginning of my Engineering.
RNSIT has always been a place where knowledge, innovation, opportunities & are abundant. It's a great place to learn, grow and prosper. Being a CSE student, I have had great 4years of my student life with explorer to Tech events, project open house cultural aspects and many more. The commitment in the fashion exhibited by the faculty is worth appreciable.
Himadri K
Dept. of CSE (2017-2021)
RNSIT is a place where teaching learning is given utmost priority. This has helped me in my placement interviews. The number of activities organized other than the curriculum was instrumental in my success in both academics and placement.
Get In Touch
Dr. M K Venkatesha
Principal
RNS Institute of Technology,
Dr. Vishnuvardhan Road
R R Nagar Post
Channasandra
Bengaluru -560 098