About the Department
The Department of Mathematics, established in the year 2001 and has evolved over the years into a passionate team of well qualified faculty members. The department conducts courses in calculus and linear algebra , Advanced Calculus and Numerical Methods, Transform Calculus, Fourier Series and Numerical Techniques and Complex Analysis, Probability and Statistical Methods and Advanced Mathematics for I and II year BE students, and Applied Mathematics for M.Tech. (Electronics and Communication Engineering) students. The department also identifies students who need extra mentoring in mathematics and conducts remedial classes in order to enhance their performances. The streamlined and sincere efforts by the team have resulted in the department consistently obtaining excellent performances with many students scoring 100% in the VTU examinations. The department of Mathematics is a recognized VTU Research Centre for the Ph.D programme.
Vision
Providing a strong foundation in mathematical concepts and applications to Engineering
Mission
To create a conducive learning environment where in the student is channelized to use mathematics for analysis and design
To encourage logical thinking and inquisitiveness in studies
To reinforce the need for development of mathematical models and tools in technological development
HOD's Message
It is rightly said that the history of Mathematics is as old as that of mankind. It is not considered as just a science within itself but is also known as mother of all the sciences and key of all the technologies. The emergence of many disciplines including Engineering, Computer Sciences, Space Sciences, Material Sciences, Biotechnology, Mathematical Biology, Management Sciences and many others has made Mathematics the need of the time. Its applications range from shoe-modeling to aircraft-manufacturing, Geology to the motion of planets, sea-dynamics to the environmental changes etc.
The Department of Mathematics at RNSIT was launched with the aim of preparing students and researchers in Mathematics with a width of knowledge of the other sciences and technologies. Besides the offered research areas in Mathematics Department, the existence of the departments of Electronics and Communication Engineering ,Electrical Engineering, Mechanical Engineering, Civil Engineering, Computer Science and Information science at RNSIT provides the opportunity to the PhD students of Mathematics to collaborate with the researchers of these departments. In addition to the different Mathematics programs, the department also provides a sound scientific and mathematical foundation to the undergraduate professionals of all the other departments of RNSIT. .
DR. C M SURESHA
Our Latest Events
Online FDP
An online FDP has been conducted on Data Analytics using Python. 22nd September to 1st October
AI Quiz
AI Quiz has been conducted on as part of AMURA club on 29th October
Achievements of The Department
Placement Statistics
Gallery
Lush Green Campus with Top Placement Opportunities
Teaching Staff
Dr. C M Suresha
Associate Professor and Head
Dr. Narasimhan G
Assistant Professors
Dr. S Padmanabhan
Assistant Professors
Dr. Sampath Kumar R
Assistant Professor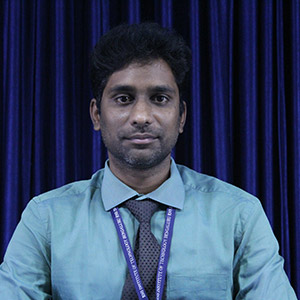 Mr. Chinni Krishna R
Assistant Professor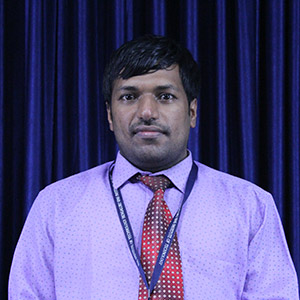 Mr. Srihari M Subhoda
Assistant Professor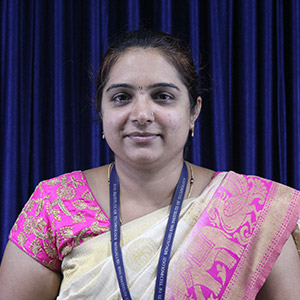 Ms. Ambika M Hejib
Assistant Professor
Ms. Parvathi M
Assistant Professor
Ms. Shruthi Siddhartha Joshy
Assistant Professor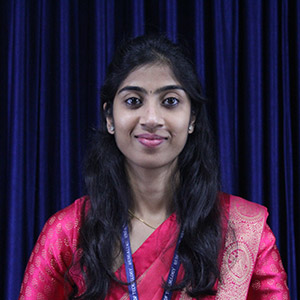 Ms. Sindhu K V
Assistant Professor
Ms. Sreelakshmi T J
Assistant Professor
Ms. Vaibhavi M S
Assistant Professor
Student Testimonials
Udupi Aditya Acharya
III sem CSE
Mathematics! As scary as engineering maths seems, the dept of mathematics from RNSIT have some of the best teachers. Equipped for the job with their sharp, and structured lectures, they enjoy de-mystifying and simplifying the subject with the utmost ease. They keep the class engaged throughout, making the topics relevant to our respective engineering streams enjoyable.Students look forward to learning the subject with great enthusiasm.
Karunya P
3rd Sem Electronics and communication engineering
Joining RNS Institute of Technology, a placement paradise, was one of my destined place to be at. The All in One place for one to build their career.
During the initial days of my college, I was definitely worried about Mathematics Subject in Engineering, but nevertheless, The Professors from the Department of Mathematics have been one such outstanding mentors one can have.
In the words of Albert Einstein " It is the supreme art of a teacher to awakwen joy in creative expression and knowledge", that is exactly how they taught us Mathematics.
They have guided me through immense patience, and are very much particular in maintaining the work ethics and Time management. I was quite startled to see the extreme patience and quality teaching they have maintained to make sure each and every student is understanding the concept thoroughly.
They have not rushed the topics, but have walked through it with me, helping me understand the subject better. I feel prepared to integrate these concepts in my upcoming works and projects.
Thank you for Everything !
What a blessing it is to have been introduced to such a growing environment!
Forever Grateful,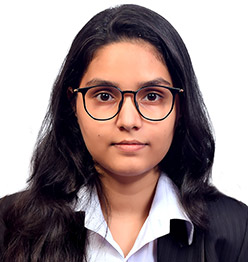 Sharmista
7th sem Electronics and communication
I'd like to thank the Mathematics department at RNSIT for their efforts in enhancing my math skills, which had a huge influence on my studies in other areas. The faculty members worked really hard on our overall growth and held extra lessons for us to address any doubts and improve our understanding. They create a complete learning environment.
Pavan Reddy
V SEM ECE
The math department has a resourceful and great faculty and mentorship. They are very keen on the success and well-being of the students. Professors and the faculty always open their doors for students to approach them with questions and solutions. The support recieved from department was great.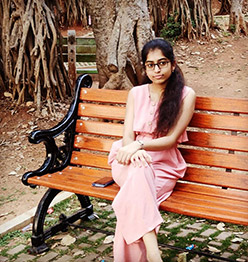 Deethya
III sem ISE
Spacious campus , Student friendly and experienced faculty , Emphasis on knowledge,academics and placements. Co-curricular activities and sports are encouraged.
Teachers in maths department have very good knowledge, experienced and are working in field of research. Easy and understandable notes. Very supportive and encouraging faculty.
Overall a good college under VTU
D Bhushan
III sem ISE
In RNSIT, the department of Mathematics is one of my favourite.
I love the way the teachers teach each topic in detail and make us write them. One of the highlights of this department is the friendly nature of the teachers and timely response to our queries. The never disappoint us in terms of marks. The pattern of covering syllabus and the flow of teaching is perfectly planned and executed in the best possible and interactive way. Very happy with the department of mathematics RNSIT.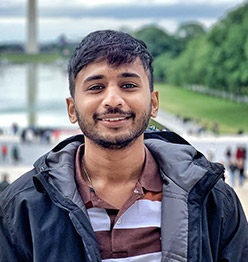 Spandan Mahadevegowda
ECE 2013-2017
I want to thank the Department of Mathematics for their effort and engagement in teaching Engineering Mathematics. I believe that everyone involved in the department is constantly striving hard to provide and preserve the utmost quality of education. Additionally, I would like to mention that the department is actively involved in open house exhibitions, seminars, and other academic engagements, including inter-departmental activities. Personally, I have always felt that the professors were very patient, receptive, and approachable for any concerns. So, I would most definitely endorse the department and wish them all the best for the future."
Tharika K
2nd year student,CSE RNSIT
The mathematics department at RNSIT has skilled and passionate faculty members who strive to guide the students to improve their understanding of the subject and achieve nothing less than excellence.
The faculty are compassionate to all students and ensure that all the concepts are understood by all students , and are always happy to help students when they are having any difficulty in understanding the concepts taught.
Mathematics is a subject which instills in students a systematic approach to problem solving .I am very glad to have such supportive teachers who bring out the best in the students.
Get In Touch
Dr. M K Venkatesha
Principal
RNS Institute of Technology,
Dr. Vishnuvardhan Road
R R Nagar Post
Channasandra
Bengaluru -560 098