About the Department
Department of AI & ML is structured for Excelling in teaching learning methodology. The department will train students so that they have consistent good academic track record also gives priority to practical perspective.
The Wi-Fi enabled campus helps the student to pursue academic activities in a vast and peaceful environment
Periodical Technical guest lectures will be arranged to make the students to be in par with current IT trends. The department organizes Faculty development programs to TRAIN the TRAINERS on regular basis.
Student development programs will also be organized to train students on current industry requirements like AI, Machine Learning, Data Science, IOT, Python Programming, Cloud Computing, Android Development, Web Technologies etc.
Annual newsletter will be designed & published to reflect activities & achievements of the department.
Vision
Empowering AIML engineers to meet Global requirements
Mission
To Inculcate, strong mathematical foundations as applied to AIML domain
To Equip AIML graduates with skills to meet Industrial and Societal challenges.
To Foster ethical values & engineering norms and standards in AIML graduates.
HOD's Message
Artificial Intelligence and Machine Learning are as much a part of our lives as smart phones now. Every walk of life, every job now has AI & ML intertwined with it. Every global company that needs engineers also needs them to have considerable skills in AI & ML.
At AI&ML RNSIT, we prepare our students for the future where AI & ML hold the key to success. We teach, nurture and train them to be formidable engineers who can identify, define, and solve problems using the state-of-the-art technology to develop the society as well as the world into a seamlessly connected ecosystem.
Dr. Harsha S
Our Latest Events
Online FDP
An online FDP has been conducted on Data Analytics using Python. 22nd September to 1st October
AI Quiz
AI Quiz has been conducted on as part of AMURA club on 29th October
Achievements of The Department
Placement Statistics
Gallery
Lush Green Campus with Top Placement Opportunities
Student Testimonials
Prajwal S
Student of IIIrd sem, AIML branch
One year spent, one class present, ambitious intent, glorious persistence and never-ending perseverance, all packed in one box – The AIML department. Came in quietly and subtly, as a sub-section of CSE. Will that remain the same?
With the brimming intellectuals present in students and marvelous faculty, we've already made the noise.
Brace yourselves for, the very first batch of AIML at RNSIT is going to topple heads and set new heights.
People aim to reach the top. We aim to go beyond….
From Prajwal S – Student of IIIrd sem, AIML branch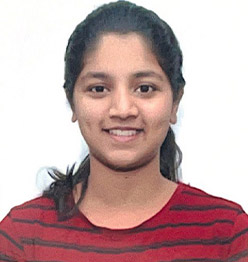 Ayesha Rifa
AIML
I'm Ayesha Rifa pursuing AI&ML at RNSIT. It is an arising branch that emphasizes learning and developing new skills. Expert faculties are very supportive and a cordial approach will help us excel in our undergraduate program. Having a club like Amura organizes events to keep up with the latest trends of AI. The institute encourages us to be a part of sports clubs and other activities, looking forward to indulging myself in various activities.
Get In Touch
Dr. M K Venkatesha
Principal
RNS Institute of Technology,
Dr. Vishnuvardhan Road
R R Nagar Post
Channasandra
Bengaluru -560 098