Strengths
325
Placement offers 2022
Student Clubs
Competitive Coding Club- Code Break
A student club which conducts various competitions like hackathon, reverse coding, debugging, pattern matching, to enhance the skills of competitive coding.
IIM aspirants groups
A student initiative to carry out internships in IIM Visakhapatnam,IIM Trichy in Data Analytics.
Target GRE group
A student initiative aimed for those students who want to pursue their higher studies in abroad, will interact with alumni who are studying and working abroad, they give their valuable suggestion and feedback
Data Science-Centre of Excellence
A student club which initiates students to prepare data for analysis, including cleansing, aggregating, and manipulating the data to perform advanced data analysis.
Cyber Security-Centre of Excellence
Cyber security is the practice of defending computers, servers, mobile devices, electronic systems, networks, and data from malicious attacks.
Mock Interview Club
A student club initiated by alumni which works towards enhancing technical and aptitude skills.
Content writing club
A student community formed to write scripts for short movies for social causes.
EDC Club
We are delighted to inform you that our college will be conducting an essay competition and many other events under the Entrepreneurship Development Cell (EDC). The Entrepreneurship Development Cell was created in efforts to promote entrepreneurship in engineering minds.
IMUN Club
ISE Department of RNSIT is planning to conduct IMUN events in our college. The team is led by Sujay Karanth K of third sem. This team is planning to address global issues at the college level by conducting debates.
Awards & Achievents
Ms. Saloni Kumari and Ms. Ila S Raj
Ms. Saloni Kumari and Ms. Ila S Raj from ISE along with Sharvani Adiga of CSE won Bangalore South Zone TT Championship by defeating RVCE in the finals.
Kayak V Gornale
Kayak V Gornale of ISE Department won competitive coding event called "Code Break" on 28th August 2021 held at RNSIT, Dept of ISE
AARSHABH AGRAWAL
M/s Cimpress: 12 LPA
ASHISH RANJAN
M/s Cimpress: 12 LPA
D YAKSHITHA
M/s Cimpress: 12 LPA
Mr. Amey Aditya Achar J
Kick Drum: 12 LPA
Mr. Abhijith Raj Urs
Kick Drum: 12 LPA
Mr. Adithya S Kaushik
M/s Cimpress: 12 LPA
Mr. Deepak Shubham
M/s Cimpress: 12 LPA
Mr. Shishira S K
M/s Cimpress: 12 LPA
Ms. Anvitha V Shanbag
M/s Cimpress: 12 LPA
Mr. Shivam Tiwari
M/s Cimpress: 12 LPA
Ms. Vibha S Navale
M/s Cimpress: 12 LPA
Alumni Association
I get to visit RNSIT frequently and on many occasions it feels great when we are invited as speakers for PEP Talks, Tech Talks and also as jury members for annual Project open House Panorama (PROP) . It gives the sense of satisfaction to visit the institution and give back the best we can. Am proud to be an alumni of RNSIT
Nagendra Kumar, 2011 to 2015
Testimonials
Nagendra Kumar H
Batch : 2011-2015
At RNSIT, amidst state-of-the-art infrastructure accompanied by highly intellectual, experienced and supportive faculties, I have witnessed our skill and competence rising to a zenith.. An exposure to a host of international tech and innovation competitions inspired us to expand our horizon of knowledge
Veena Somareddy
Batch : 2010-2014
It gives me great pleasure to say with pride that I have completed my B-Tech(Information Science and Engineering) from RNSIT. The relationship between faculty and students is very cordial, which gave me an opportunity to excel in my studies.
Vaibhav Jain
Batch : 2010-2014
It was a great experience studying at RNSIT, a memory to cherish for a lifetime. My experience at RNSIT was full of learning and grooming.. I am thankful to all the faculties, mentors and the entire ISE Department for providing us with quality education.
Smriti Singh
Batch : 2011-2015
It's difficult to sum up the memories and experience of 4 years in a few lines. I consider myself very lucky to be a part of RNSIT. There is something motivational and special in this environment which makes us study and enjoy co-curricular activities at the same time.
Aishwarya dinesh
Batch : 2012-2016
Having spent the last 4 years in this esteemed institution, I have witnessed a tremendous change in my life, may it be on the academic front or even on a personal level. In a short span of time, the college has already produced exceptional results and continues to improve the quality of education it provides with each passing year.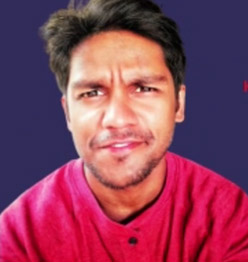 Sanju Verma
Batch : 2014-2018
RNSIT has been the most exciting journey of my life. It has been an institution that has helped me improve my skills as an engineer and grow my leap. RNSIT has given me support and confidence to grow both personally and professionally. This college was like family and I will always remember and cherish every moment of my life I spent here.
Sattvik chakravarthi
Batch : 2005-2009
To begin with, I would like to extend my heartfelt thanks to RNSIT. I extend my best wishes to the ISE department which has greatly helped me to succeed in my life. A friendly environment and a systematic way of passing on education made me a better person.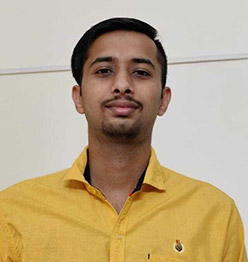 Deepak Shubham Bharadwaj
Batch : 2017-2021
Most of my life learning, I have received from RNSIT. My four years at RNSIT have been very fruitful considering my technical, non-technical and personal growth. The teaching and non-teaching staff are extremely kind and have given me a hand-held support in every way they could to get me where I am today
Ambika Karanth
Batch : 2008-2012
I like the friendly atmosphere of RNSIT and the fact that teachers are really kind to students. Everyone here is very supportive of our studies.. Teachers take extra time to focus on each student.
Get In Touch
Dr. M K Venkatesha
Principal
RNS Institute of Technology,
Dr. Vishnuvardhan Road
R R Nagar Post
Channasandra
Bengaluru -560 098