235+
Workshops & Invited Talks
Recent Workshops & Events
NCCT-ICT 2021
National Conference on Contemporary Trends in Information & Computing Technologies 2021 jointly organised by the Department of CSE, ISE, AI & ML and MCA held on 8th July 2021
2 Weeks FDP
2 weeks FDP on Data Analytics, IoT, AI&ML
1st International Conference on Data Engineering & Communication Systems
ICDECS-2011 30-31, Dec 2011 Two days 400 Participated,105 research scholars presented papers and published in conference proceedings, Supported by Accenture, Infosys, VTU, Canara Bank, Atria IT, Escube, Acharya IT, RNSIT
2nd International Conference on Data Engineering and Communication Systems
ICDECS-2015 28-29 , Dec 2015 Two days 260 Participated, 82 research scholars presented papers and published in Scopus indexed journal- IJAER , Supported by CSI,VTU, Orange Computers, Canara Bank, Wiley, Universities Press
3rd International Conference, ICDECS-2019 was held on 19th and 20th Dec, 2019.
A total of 161 papers presented in the conference which includes (133 Journal + 28 Conference) Data Engineering theme: 96 papers, Image Processing theme: 32 papers, Communication Systems: 33 papers and Conference - Student Papers: 28. All the selected papers published in IJITEE, Volume-9 Issue-2S, December 2019, listed in UGC and annexure of various Universities.
Codificacion Inversa
Conducted REVERSE CODING competition Codificacion Inversa on September 17th 2021 for students from any college.
Code Break 2021
Conducted Competitive Coding " Code Break 2021" August 28th 2021, a free programming competition for all students across the world have participated.
Technical Talk (Ambika Dasa)
Conducted technical talk for 5th semester students on Computer Vision: In and Out "Let's perceive through machines by Dr. Ambika Dasa R on 27th November 2021
PROP Project Open House Panorama)
Every year on May 11th PROP is conducted where students showcase their projects carried out during their 8th semester and other semester students can show their hobby projects.
Farewell Anubandha Connecting for ever
Yearly activity to bid farewell to final year students and is an occasion to identify, facilitate the best outgoing students in various domains of excellence.
Alumni meet - "SAMYUKTHA" Building Future Together
Yearly activity that aims to foster a sense of community among alumni, while supporting a sense of connectedness back to the institution feeling.
Parents meet - "CONNECT"
Parent-teacher meeting works as a connecting link between parents and teachers as the parents know how the child behaves and is doing at home, while the teachers would know about their behavior at college. The union of the teacher's feedback and parent's concern can immensely help a child's educational journey.
Important Projects
Recognizing set of Human Activities from Video Dataset using Machine Learning
Wearable Band for Covid-19 Patients Monitoring
Workshops And Conferences
Eminent Speakers
Dr. S.S. Iyengar
Distinguished University Professor, Ryder Professor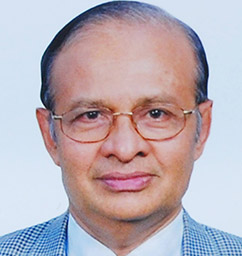 Dr. K. Chidananda Gowda
Former Vice Chancellor Kuvempu University, Shimoga
Dr. Rajkumar Buyya
Distinguished Professor and Director of the Cloud Computing and Distributed Systems (CLOUDS) Laboratory at the University of Melbourne, Australia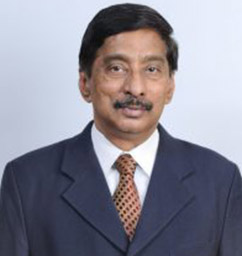 Prof. N. Balakrishnan
INSA Senior Scientist, Indian Institute of Science
Prof. R S Bichkar
Vidya Pratishthan's Kamalnayan Bajaj Institute of Engineering & Technology
Prof. V Rajaraman
Hon.Professor at Indian Institute of Science
Prof. Y N Shrikanth
Professor, Computer Science and Automation Department , Indian Institute of Science Bangalore
Dr. Y. Narahari
Professor of Computer Science, Indian Institute of Science
Get In Touch
Dr. M K Venkatesha
Principal
RNS Institute of Technology,
Dr. Vishnuvardhan Road
R R Nagar Post
Channasandra
Bengaluru -560 098