Strengths
Student Clubs
AMURA
AMURA bearing the tagline "Where the future begins", is an enthralling AI&ML club of RNSIT, furnishing a deeper apprehension of AI and providing a platform for students by conducting various activities ranging from tech savvy coding competitions to amusing extracurricular events. Through this club we aim to create a competitive learning environment in AI/ML branch, RNSIT. The objectives of the club are:
Create a competitive environment.
Provide necessary study resources such as courses, tutorials and books.
Make projects based on AI , participate in AI related competitions.
Awards & Achievents
Mr. Aditya B M 2020- 2024 batch)
He has secured 9th place in Hackfest ML challenge 2021
Ms. Ayesha Rifa
Runner Up place in Badminton Women in Intercollege Bangalore south Tournament held at SJBIT during Nov 15-16, 2021
Alumni Association
I get to visit RNSIT frequently and on many occasions it feels great when we are invited as speakers for PEP Talks, Tech Talks and also as jury members for annual Project open House Panorama (PROP) . It gives the sense of satisfaction to visit the institution and give back the best we can. Am proud to be an alumni of RNSIT
Deekshitha Mayya (2018 Batch)
Testimonials
Prajwal S
Student of IIIrd sem, AIML branch
One year spent, one class present, ambitious intent, glorious persistence and never-ending perseverance, all packed in one box – The AIML department. Came in quietly and subtly, as a sub-section of CSE. Will that remain the same?
With the brimming intellectuals present in students and marvelous faculty, we've already made the noise.
Brace yourselves for, the very first batch of AIML at RNSIT is going to topple heads and set new heights.
People aim to reach the top. We aim to go beyond….
From Prajwal S – Student of IIIrd sem, AIML branch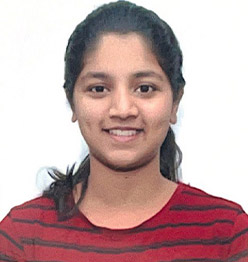 Ayesha Rifa
AIML
I'm Ayesha Rifa pursuing AI&ML at RNSIT. It is an arising branch that emphasizes learning and developing new skills. Expert faculties are very supportive and a cordial approach will help us excel in our undergraduate program. Having a club like Amura organizes events to keep up with the latest trends of AI. The institute encourages us to be a part of sports clubs and other activities, looking forward to indulging myself in various activities.
Get In Touch
Dr. M K Venkatesha
Principal
RNS Institute of Technology,
Dr. Vishnuvardhan Road
R R Nagar Post
Channasandra
Bengaluru -560 098