Strengths
458
Placement offers 2022
Student Clubs
Developer Students Club - Google
A student initiative aimed to bridge the gap between theory and practice where in students upskill their knowledge in peer-to-peer learning environment.
Blockchain Dynamics
Founded by Alma mater (2020 Batch), BChain Dynamics aims at educating students on blockchain technologies including hands on.
Aikya Software Wing
A student club started in the year 2011 works towards enhancing project development skill with SDLC approach.
Big O Coding Club
A student community formed to enhance the skills of competitive coding.
Awards & Achievents
Dr. Pallavi Karanth [2002-2006]
2nd Rank VTU Convocation-2006, BITES Best Ph.D Thesis award 2019
Ms. Sanskriti Mishra [2018-2022]
Adobe internship: 1LPM, Adobe: 55 LPA
Mr. Himanshu Ranjan [2019-2023]
3rd place in Hacathon-21 ISTE-Karnataka, 3rd place in National Level online programming contest-2021, CSI
Mr. Tejaswini B M [2019-2023]
1st place in World Environment Day Poster Design/ Art Contest 2021, ISERDIndia Analytics
Himadri K
CGPA: 9.46
Amazon: 19 LPA
Hima Gowri M A
CGPA: 8.87
Amazon: 19 LPA
Nancy kumari
Adobe internship: 1LPM
Alumni Association
I get to visit RNSIT frequently and on many occasions it feels great when we are invited as speakers for PEP Talks, Tech Talks and also as jury members for annual Project open House Panorama (PROP) . It gives the sense of satisfaction to visit the institution and give back the best we can. Am proud to be an alumni of RNSIT
Deekshitha Mayya (2018 Batch)
Testimonials
Khushi Pai
Dept. of CSE (2019-2023)
" The beautiful thing about learning is that no one can take it away from you."
RNS Institute of Technology has provided me with the best learning platform to pursue and achieve my academic and career goals. At every step, I have been fortunate to interact with many varied and motivated set of minds be it my humble batchmates, supportive faculty. I sincerely extend my gratitude to this institution for offering me great learning experiences and plentiful opportunities that is helping me to face any challenges in life.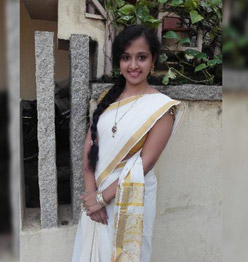 Namratha N
Dept. of CSE (2016-2020)
I had an amazing student life at RNSIT from the beginning of my Engineering.
RNSIT has always been a place where knowledge, innovation, opportunities & are abundant. It's a great place to learn, grow and prosper. Being a CSE student, I have had great 4years of my student life with explorer to Tech events, project open house cultural aspects and many more. The commitment in the fashion exhibited by the faculty is worth appreciable.
Himadri K
Dept. of CSE (2017-2021)
RNSIT is a place where teaching learning is given utmost priority. This has helped me in my placement interviews. The number of activities organized other than the curriculum was instrumental in my success in both academics and placement.
Get In Touch
Dr. M K Venkatesha
Principal
RNS Institute of Technology,
Dr. Vishnuvardhan Road
R R Nagar Post
Channasandra
Bengaluru -560 098