About the Department
The department of Electronics & Instrumentation Engineering (EIE) is headed by Dr. Andhe Pallavi. The department has existed right from the inception of RNSIT. The EIE Department established in 2001, is AICTE Approved, VTU Affiliated, NAAC 'A' Accredited, NBA Accredited for the Academic Years 2011 – 14, 2018-19, 2019-20, 2020-21 and 2021-22, with a UG Student Intake of 60. The Department of EIE is also a recognized VTU R&D center for pursuing Ph.D. The Department has highly qualified, experienced & dedicated faculty, committed to impart technical knowledge using advanced pedagogic methodologies.
The infrastructure of EIE Department comprises four spacious, well ventilated and furnished Classrooms, two tutorial rooms, 40 seats Seminar hall with modern technological aids, Wi-Fi Browsing room with good Internet access, R&D Conference hall, Cabins for the Staff & HoD, etc. A Centre of excellence focused on IoT Ecosystem is established to expose the students to the latest trends in industry. The department has an exclusive ISOI (Instrument Society of India Students Chapter) from 2007, with a membership of over 100 students annually. EIE students are also active members of IEEE and ISTE students chapters at RNSIT.
The Department also has an excellent placement record with students being placed in MNC companies such as Infosys, Tech-Mahindra, Wipro, Yokagawa, TCS, Torry Harris Business Solutions, Target, Accenture, Robert Bosch, Microsoft, IBM, PWC, National Instruments, Cisco, BYJUs, HCL, Addecco, Sankalp Semiconductor etc. Some of our alumni have also been inducted into Indian air force, navy & army services. Every year 10 – 15% of our graduating students pursue higher studies in India and abroad (US, Canada, Germany, France, Italy, Scotland, Australia) including IIT, VIT, Purdue, USCLA, NYU, Texas Univ., etc.
Vision
Empowering Instrumentation Engineers to Changing Technologies.
Mission
To provide knowledge in the latest technologies to make the students aware of the need of measurement and control in every field of engineering.
To equip students with skills needed to succeed in industries and to pursue higher studies.
To motivate students to engage in lifelong learning and to contribute to society.
HOD's Message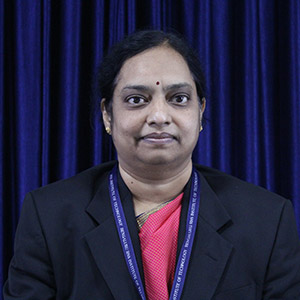 The EIE Department at RNSIT prepares students with technical knowledge and practical skills in the field of Electronics and Instrumentation Engineering, enabling them to adapt and migrate to changing interdisciplinary technologies. Our Instrumentation graduates have made a mark in diverse fields ranging from industrial automation to the 5G ecosystem. They are placed all over the globe. The activities of the department ensure that the students are trained with skills needed to create novel products and solutions for real life problems in various domains viz., biomedical, aircraft, optical, analytical, Process control, telemetry, etc.
DR. ANDHE PALLAVI
Our Latest Events
Joy of Engineering
Day activity for 1st year students at the beginning of the semester to understand concepts of Sensors, Transducers and measurement Techniques for Instrumentation & Control applications.
Product launch of Nirbhaya Women's safety device
Students of EIE Dept developed Women safety Device and it was launched @ MyMike on 3rd March 2021.
One Week Virtual Technical Talk series
"IoT in Industrial Instrumentation" held between 17th -21st May, 2021
Achievements of The Department
Placement Statistics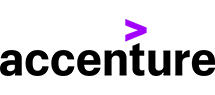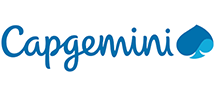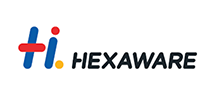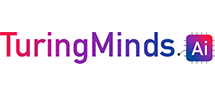 Gallery
Lush Green Campus with Top Placement Opportunities
Student Testimonials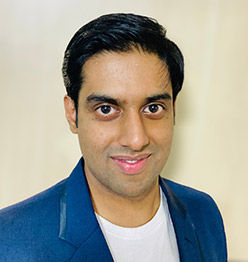 Abhijit Janardhan
Abhijit Janardhan(2008-2012), Project Management Business Partner and Change and Innovation Executive, Airbus, Bengaluru.
RNSIT has played a vital role in grooming me as an engineer and as a leader. The faculty and support staff are very knowledgeable, open to new ideas, always there to support us whenever and wherever required. This support doesn't end with completion of the course but goes way beyond. I got a firm foundation in Electronics & Instrumentation during my bachelors which helped me greatly during my Masters. If someone is looking for a place for all round development and not only as an engineer, RNSIT is one of the best places.
Kiran Nanaiah
Software Engineer, Dish Network, Pune Dept. of EIE (2015-19)
One of the most amazing department in RNSIT, the staffs are chilled out and they encourage their students to progress in their own fields of interest. The professors are among the best and experienced in their fields of engineering, as they come with their own background years of experience. The laboratories does have top notch equipments and instruments up to date with the recent developments, where the students can experiment all they want and the knowledge learnt there is limitless. They make their students industry ready with the recent developing topics in the current world with the touch of various technologies.
Nisha P Prabhu
Associate Software Engineering, Robert Bosch Dept. of EIE (2015-19)
Myself Nisha P Prabhu, I graduated from RNSIT in the year 2019, with my bachelors in Electronics and Instrumentation Engineering (EIE). It was a wonderful four year journey where I was able to grow both professionally as well individually. Department of Electronics and Instrumentation as a group of well trained professors who guide us throughout. They provide us the space where we can grow technically. In the pre final year we had placement training which helped me improve my soft skills as well as programming skills which in turn helped during the campus placements. We have a project open house which is conducted every year where we can showcase our talents. I am happy to be a part of the RNSIT family.
Get In Touch
Dr. M K Venkatesha
Principal
RNS Institute of Technology,
Dr. Vishnuvardhan Road
R R Nagar Post
Channasandra
Bengaluru -560 098