Strengths
424
Placement offers (2022)
Top Performers
Narahari N. Moudhgalya
CGPA:9.57
Texas Instruments:14.77LPA, Mphasis: 4 LPA, Infosys: 4LPA, Wipro: 3.5 LPA
M S S Manasa
CGPA:9.7
Sifive semiconductors: 8.25 LPA, Evry:4.5 LPA
Anusha S
CGPA:9.46
Capgemini: 4 LPA, Mphasis: 4 LPA, Cognizant (GenC): 4 LPA, Wipro: 3.5 LPA, TCS: 3.36 LPA
Vineeth Kumar Kori
CGPA:9.29
Capgemini: 4 LPA, Cognizant: 4.7 LPA ,Mphasis: 4 LPA, Intime Tec: 5.5 LPA, Texas Instruments:14.77 LPA
Student Clubs
Falcon
Team Falcon is initiated and focused on students. Started in the year of 2014 for interaction between senior and junior students. The students, at falcon, transfer their knowledge, to their juniors, through workshops and seminars.
Technoid
Technoids is committed to building a diverse group of tech geeks and brilliant minds in department of ECE. We're focused on creating a great place for students to thrive and build both leadership and technical skills by conducting webinars and workshops.
IEEE
Established in the year 2010, IEEE student chapter at RNSIT, today has 40 registered student membership. This Branch has its own committee, with Student Chairs and other Members. The IEEE also funds and grants for Student's Projects.
IETE
Started in the year of 2009, IETE student chapter has around 400 students memberships. Technical talks and events are conducted on various topics regularly for the benefit of students.
Splash
The SPLASH crew organises 'SPORTS AND CULTURAL' events in ECE department. SPLASH- An amusement mainstay. We have a platform to showcase your talents an event called 'OPEN MIC' is all set which is an alliance of fun with instruments and so forth.
RoboTonics
Aims to build hobby projects and conduct workshops related to Robotics and Electronic circuits.
Dot com
This is a group concentrates on the development of software skills like web development, competitive programming and Android development related things in the students. The aim of this group is to encourage students to foster coding skills.
NOESIS
Department releases news letter NOESIS- once every semester. Noesis means it is the perception of mind and a study of intellect. News letter is a collection of both technical thoughts and artistic skills.
Awards & Achievents
H. Harish, N Thyagarajan, Nageshwara Rao T, Narahari N. Moudhgalya and Vineeth Kumar Kori [2018-2022]
selected by Texas Instruments Internship.
Animikh Aich, Akshay Krishna, Akhilesh V and Kumari Akanksha[2015-2019]
Project Titled "Automatic Helmetless Rider Detection using Deep Learning"
Won BITES-Xcelerator Students Project Awards(BXSPA)-2019
Nisarga N [2018-2022]
Won 6 gold medals in Skating representing Karnataka state.
Karunya P [2020-2024]
Represented Karnataka in U-16 and U-19 Girls Leather ball Cricket Probables match and also played for Karnataka States Handball Tournament representing Team Bangalore South
Sagarika [2018-2022]
Published 1 Journal paper and 7 International Conference papers
Narahari N. Moudhgalya
CGPA:9.57
Offers: Texas Instruments:14.77LPA, Mphasis: 4 LPA, Infosys: 4LPA, Wipro: 3.5 LPA
M S S Manasa
CGPA:9.7
Offers: Sifive semiconductors: 8.25 LPA, Evry:4.5 LPA
Anusha S
CGPA:9.46
Offers: Capgemini: 4 LPA, Mphasis: 4 LPA, Cognizant (GenC): 4 LPA, Wipro: 3.5 LPA, TCS: 3.36 LPA
Vineeth Kumar Kori
CGPA:9.29
Offers: Capgemini: 4 LPA, Cognizant: 4.7 LPA, Mphasis: 4 LPA, Intime Tec: 5.5 LPA, Texas Instruments:14.77 LPA
Alumni Association
The department has launched a Facebook page called "ECE HOD RNSIT" maintained by Prof Chetana J. A Facebook group called "Hello Alumni", has been created in the page to connect the current students with alumni. Current students can post questions related to career options, higher studies, placement, internship offers etc in this group and interested alumni can answer them.
To get connected to alumni across the globe the department has created a LinkedIn group RNSIT ECE (https://www.linkedin.com/groups/13882224/) maintained by Prof Leena C. We hope the network of alumni gets stronger with these social Medias.
We are launching "Hall of Fame", wherein we celebrate our alumni success/achievements. It will be updated once a month.
Testimonials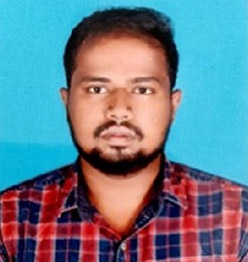 Ganesh Babu J
DevOps Engineer 2015 passout Batch, ECE Dept.
In spite of coming from diploma background I left RNSIT with a job in hand and a path towards entrepreneurship. I express my sincere appreciation to the highly professional staff at ECE Department who enabled me to succeed. The friendly environment and the systematic approach made me a more competent individual. I owe my success to ECE Department faculty, Principal and Director who always guided and encouraged me.
Mr. Girish Shivakumar
2011 passout Batch, ECE Dept.
Member of corporate business development team at Enzen Global Solutions and leads the business development initiatives in electric mobility.
RNSIT has maintained its reputation of providing a holistic learning environment since inception. The industry connection is clearly visible in the placement track record over the years. It is on the radar of companies even in emerging sectors like renewable energy, which is where I found my first job out of college. The department clearly has one of the distinguished faculty in the state. I was lucky to have their support in organizing and participating in multiple activities during my time.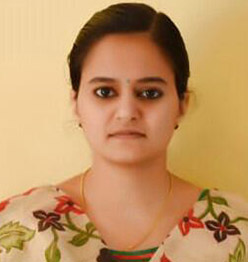 Ms. Aarathi Mandara
2015 passout Batch, ECE Dept.
Currently working in PayPal as Technical Product Manager, after MBA from IIM-Kozhikode
University 4th Rank holder
It gives me great pleasure to write about my alma mater, where I did my under graduation. RNSIT's journey has been remarkable, and it is only continuing to get better with each passing day, whether in terms of academic performance or placements. Standing true to its mission, the institute has been continuing to impart value-based, need-based, choice-based and skill-based professional education, transforming students into disciplined professionals with social responsibility. I was part of the ECE class of 2015, and I still recall the excellent learning environment the college provided, both inside and outside the classroom.
Karunya P
3rd SEM ELECTRONICS AND COMMUNICATION ENGINEERING
RNS Institute of Technology is an integrated place for quality education, and career. Choosing Electronics and Communication Engineering to pursue my Bachelor's is one of my best decisions in life. Here, at RNSIT, the department of Electronics and Communication is filled with professionals who have done their achievements in different fields of E&C, and thereby, they have a good knowledge of subjects. The faculty members not only just concentrate on the academics but at the same time, they inspire students to become innovative by regularly organizing technical colloquiums.
PRANAV S RAJA
3rd SEM ELECTRONICS AND COMMUNICATION ENGINEERING
RNS Institute of technology a top-notch university and a placement paradise is an amalgamation of learning, and personality development, and fun. It is a ONE STOP place for everything a student would expect for. A place with scintillating ambience, a beautiful campus and infrastructure, expert lecturers, hence quality education. Department of ECE has a blend of young and experienced faculty, who are very keen to help and provide a strong base to a students career. I learnt a lot and I am indebted to owe all my fruitful academic outputs to them. I am glad I was part of RNSIT EC family.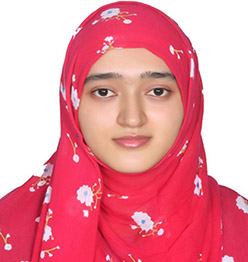 Zikra Furqan
7th sem, ECE, RNSIT
RNSIT has a well maintained campus and is a great place to mould your career. The teachers here will put in a lot of effort to make students understand and clarify doubts. The placement department of RNSIT provides ample amount of training to the students, as a result our batch was able to break the records with more than 1000 offers at the beginning of the 7th sem itself.
SWAROOPA A
5th SEM ELECTRONICS AND COMMUNICATION ENGINEERING
This department of ECE is the place where you can find an amalgamation of learning and building your personality. Studying here gives us great opportunity to build skills and get the support of faculties and the placement officers, which added value to my life. There are various committees in the department to connect to professionals to gain better experience. Overall it is one of the best departments in RNSIT and I feel so proud to be a student of this department.
Vibhu Karn , EC department
5th sem ELECTRONICS AND COMMUNICATION ENGINEERING
RNSIT has been a great contributor to the development of my personality. I have established my leadership, time management and team skills and have also been able to advance these skills to the whole new level. The infrastructure as well as teaching faculty of RNSIT is one of the finest in the Southern region. The professors here make the university what it is today. Teaching faculty follow the philosophy of teaching, training, counselling and guiding as four pillars of success that can lead to fruitful placement which every student can dream of.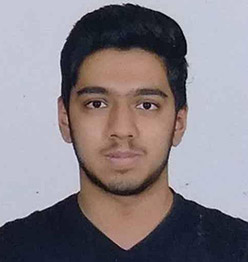 Narahari N. Moudhgalya
7th SEM ELECTRONICS AND COMMUNICATION ENGINEERING
RNSIT has been an institute that helped me nurture my skills as an engineer and grow in leaps and bounds. It has given me the guidance and support to grow both professionally and personally.The caliber of the professors in the ECE dept. is unparalleled. It was their enthusiasm that kept me motivated and helped me propel during my bachelor's degree. Various workshops are conducted throughout the semester where we are introduced to all disciplines of engineering.
I shall forever be grateful! It is truly an "Institute with Difference".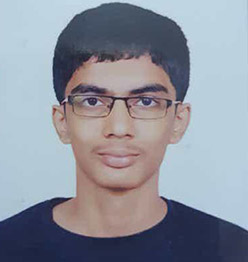 Nageshwara Rao T
7th SEM ELECTRONICS AND COMMUNICATION ENGINEERING
Having spent the last four years in this esteemed institution, I have witnessed a tremendous change in my life may it be on the academic front or even on a personal level. The placement cell of the college also works tirelessly to provide the students with numerous opportunities in the industry that allows them to step into the professional world seamlessly. In a short span of time, the college has produced exceptional results and improved in giving quality of education.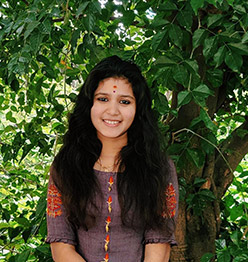 M S S Manasa
7th SEM ELECTRONICS AND COMMUNICATION ENGINEERING
Being at RNSIT has been a wonderful experience which is full of learning and grooming. The faculty members are very supportive and give great initiative to inculcate knowledge in students. I sincerely thank the department of ECE for helping me not just to become a good engineer but a better person.
Get In Touch
Dr. M K Venkatesha
Principal
RNS Institute of Technology,
Dr. Vishnuvardhan Road
R R Nagar Post
Channasandra
Bengaluru -560 098